"Wealth means nothing to me–it's what you do with it that is truly important. Yes, I am blessed, but there is really nothing special about me. I'm just a regular guy who has a hunch for identifying opportunities and taking advantage of them."
Mr. Jim Ovia, the man who started one of Nigeria's most outstanding Banks and an erudite leader in the banking sector, has emerged winner of the September edition of the prestigious Entrepreneur of the Month Award.
Ovia, who said that, "Wealth means nothing to me – it's what you do with it that is truly important," is the Founder of Zenith Bank Plc and also Jim Ovia Foundation, a non-governmental organisation dedicated to empowering youths and ICT entrepreneurs in Nigeria.
The recognition comes with the Badge of Honour for outstanding entrepreneurs.
The editorial board of Make It said it unanimously chose Ovia for his advocacy and support of Nigerian youths and the development of ICT entrepreneurship in the country.
Make It said as part of its corporate goals, it aims to inspire more Nigerians to embrace entrepreneurship as the surest path to a brighter future, by regularly celebrating in spectacular way entrepreneurs who have broken great barriers to excel, saying, ''Mr. Ovia perfectly fits this narrative. He started as a bank clerk and rose, due to his vision, passion and hard work, to become one of the most respected bank chiefs in Nigeria today.
"We are convinced that honouring distinguished and successful entrepreneurs will motivate millions of younger Nigerian entrepreneurs who have almost given up hope," the newspaper said.
Walking across the streets of Victoria Island in Lagos, Nigeria, one cannot help but notice the unique redness of the 'Z' logo firmly mounted on the glassy towers of one of Nigeria's leading banks, Zenith.
The achievements of the 28-year-old multinational financial institution testify eloquently to the vision and vigour of a man whose intense passion to make a difference has helped him rise from His humble clerk days to becoming a godfather of Nigerian banking.
But beyond banking, Jim Ovia is also one of Africa's leading advocates for youth entrepreneurship and empowerment, through Information and Communication Technology.
An astute investor and a doyen of technology, Jim Ovia is one business mogul whose passion for innovation and youth inclusion in sustainable development has distinguished him amongst contemporary entrepreneurs.
The records of this trail blazer will no doubt be permanently inscribed in the hearts of many Nigerian future leaders.
Jim Ovia Ovia's journey into the enterprise world began at age 22. He had secured a job as a clerk at Barclays Bank (now Union Bank). Few years later, he went to work as a Financial Analyst at the International Merchant Bank under the agreement of First National Bank of Chicago.
There, he began to hone his leadership skills as he rose to the position of senior manager by 1987 and subsequently, the head of the Corporate Finance Department of Merchant Bank of Africa, under the technical supervision of Bank of America in 1990.
During this period, the nation's banking sector was still highly regulated. However, upon the deregulation of the sector, Jim Ovia, in partnership with close associates, applied for a banking license.
In May 1990, Ovia alongside 19 other shareholders established Zenith International Bank.
Some reports asserted that Ovia always knew that his place was in the financial sector and hence he wasted no time in going straight into it and working his way up to prominence. But climbing the ladder to prominence was no easy feat.
"When we started Zenith in 1990, it was extremely difficult as the necessary resources and infrastructure to do business, particularly banking, were not in place. There were no ATMs, no mobile phones and ICT was a rarely known concept in the business space", Jim Ovia said.
However, to surmount these challenges, Ovia innovatively came up with solutions. Under his leadership, Zenith Bank became exceptional for its service and product delivery in the continent's banking industry.
Zenith Bank, with Mr. Ovia's knowledge of computer technology (having served as a part – time computer operator at Baton Rouge Bank and Trust Company in Louisiana, United States) became the first Nigerian bank to introduce the online-real time system that enabled the networking of entire branches.
Under the tutelage of Jim Ovia, Zenith Bank grew to become one of the largest and most profitable banks in Africa. After serving the bank sector for 20 years, Ovia stepped down as CEO in July 10, 2010.
Ovia's inputs have been similarly recorded in other sectors such as telecommunications, education, energy, agribusiness, and manufacturing.
The investment guru founded Visafone Communications Limited (now sold to MTN). He currently chairs various bodies cum organisations, some of which include the National Software Development Initiative (NSDI), Quantum Capital Nigeria, Cyberspace Network Limited, and the National Information Technology Advisory Council (NITAC).
He is also the proprietor of the University of Information & Communication Technology, Delta State.
Perhaps the most remarkable quality of this renowned business mogul is his investment in Nigerian youths.
His words; ''I will continue to empower the youths. That's my passion. The youths are leaders of tomorrow. We must continue to support them.''
Both in words and deeds, Jim Ovia has been consistent in encouraging young Nigerians to pursue their dreams, while taking advantage of prevalent technological advancements.
He creates more opportunities for youths and young businessmen to pursue their dreams. Through his foundation – Jim Ovia Foundation, formerly known as (Mankind United to Support Total Education (MUSTE), Jim helps to improve the socio-economic welfare of Nigerian youths.
The Foundation according to Jim focuses on community building, knowledge generation and sharing, project support, skills development and policy advocacy. He seeks to unlock the potentials of the teeming Nigerian youths while promoting sustainable development in Nigeria.
To this end, Mr. Ovia organises an annual conference that brings together promising youths from schools and institutions across the country to brainstorm on the role of ICT as a tool for economic development. According to reports, thousands of students have benefited from the programme.
The Foundation also runs a scholarship scheme for the less privileged youths in the country. Under the scheme, awardees are given funding for undergraduate study for the duration of the undergraduate programme. The award includes tuition and maintenance allowance. The scheme offers an average of 100 opportunities every year.
According to the Foundation, as at October 2010, Mr. Ovia had already invested 100 Million Naira in the programme on 1500 beneficiaries.
In addition to the scholarship scheme, Ovia runs a youth Empowerment/ICT programme which is concerned with inspiring and motivating the Nigerian youth to embrace Information And Communication Technology to improve their socio-economic welfare.
The Jim Ovia ICT Entrepreneur Programme seeks to empower budding entrepreneurs to tap into the emerging ICT market in Africa. The initiative seeks to nurture young entrepreneurs to their full potential over a period of 12 months.
Selected applicants are trained by world class professionals on developing mobile applications. In addition, beneficiaries are provided access to necessary training, counselling and mentorship throughout the project cycle.
Since 2012, over 500 youths have been trained by professionals on developing mobile applications. Young entrepreneurs also receive training in practical, technical and entrepreneurship skills necessary for improving employability, in the emerging ICT-driven market.
Jim Ovia is one who values honesty and integrity above wealth and material gains. According to him, "Honesty and integrity are key. Always honour contracts. That speaks volumes. It's very important to be of tremendous integrity. There are really no shortcuts. Those who try to take shortcuts will always fail,"
The Delta state-born godfather of banking also says that he achieved his success by remaining truthful to every partner and stakeholder.
Ovia is a man with good foresight who identifies opportunities and maximises them. He is also very innovative. Through his innovative strategies, he successfully led Zenith Bank to becoming the nation's leading bank.
He is also entrenching these skills in the lives of young Nigerians through his entrepreneurial and empowerment programme.
Ovia is known for his adherence to best practices, competence and commitment to building a solid foundation for a better tomorrow for the younger generation.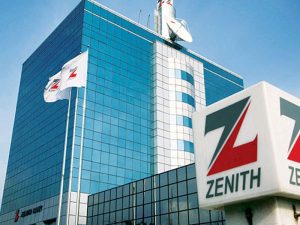 In 1991, Jim Ovia received the Zik Award for professional leadership. In 2013, he was conferred with the Honourary Fellowship of the Nigerian Computer Society.In 2015, he won both the Lifetime Achievement Award and the African Banker Icon Award at the 9th Edition of the African Banker Awards
In 2016, he bagged the Outstanding Achievement in Banking Award. In 2017, he won the AAI Business Leader Award. Jim Ovia is a recipient of both the Member of the Order of the Federal Republic (MFR) and the Commander of the Order of Niger (CON).