By AbuSatar Hamed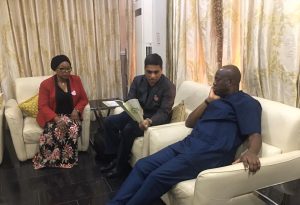 NIGERIA: Triton Solar, a United States-based manufacturer of solar panel, lighting and batteries, has assured Nigerians of its readiness to invest at least $100m within five years in each of the three plants of the company to be located in Lagos, Oyo State and Abuja, the Federal Capital Territory.
This was disclosed recently by Mr Bhagi Sandilya, the Managing Partner, Global Head of Business, Triton Solar, Sandilya during his visit with the Chairman/Chief Executive Officer of Silicon Valley Nigeria Economic Development Inc, Chief Temitope Ajayi, to a former Minister of Industry, Alhaji Bamanga Tukur and the Oyo State Governor Seyi Makinde.
According to Mr. Sandilya, the solar energy of the company would reduce the price of power, provide clean energy solution and could electrify Nigeria, from street lights to hospitals, markets and other commercial and residential customers.
Sandilya noted that the company with its global headquarters in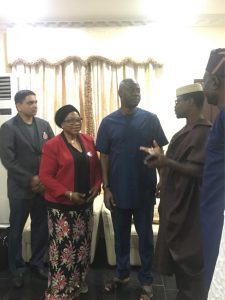 New Jersey, USA also operates in Canada, United Arab Emirate, Morocco and India, adding that Nigeria would be its first country of operation in Africa.
He opined that, "The total investment worth of this plant is $100m or more over five years, starting with $25m in the first year. We need 20 per cent funding commitment from state or local financier partner."
In his response, Alhaji Tukur, who is Executive President of the African Business Roundtable and Chairman of NEPAD Business Group, was of view that energy challenge was a major problem negatively affecting industrialisation, productivity and general wellbeing of Nigerians.
Tukur further stated that solar energy was needed in Nigeria, adding that it would accelerate industrialisation and economic growth as well as reduce manufacturing cost.
His words, "We really need safe and sustainable energy that will give us no problem. Solar is a new technology. It is gaining ground. The fossil fuel is no longer fashionable. The sun is here; so solar is the in-thing."
Contributing, Chief Temitope Ajayi said the Triton Solar investments would create over 10,000 jobs especially for the youths with a view to address one of the United Nations Sustainable Development Goals – employment/job generation.
Ajayi said there would be influx of high profile investors into Nigeria when energy challenge is solved.