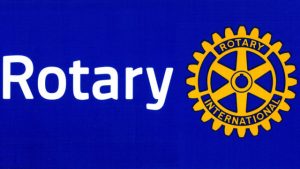 LONDON – Rotn. Olatunji Olaleye of Wallington Rotary Club, District 1145 United Kingdom makes history as the first person from African descent to be nominated as District Governor Nominee Nominee (DGNN) in Rotary International District 1145, United Kingdom.
By this appointment, which was unopposed, and approved by the District Council, Rotn. Olaleye will serve as the District Governor (DG) of the District in 2025/26 Rotary year.
TJ as he is fondly called joined the Rotary family in 1984 as a member of the Rotaract Club of Owode-Egbado in District 911 Nigeria (as it was then called).
He migrated to the Republic of Ireland where he joined the Rotary Club of Navan in Rotary District 1160.
Olaleye served as Vice President and President- elect of the Club in 2010/11 Rotary year.
A passionate and dedicated Rotarian, Olaleye has served (and is still serving) in various committees and held numerous positions within Rotaract and Rotary International, both at the Club and District levels.
He also made history in 2016 when he became the first person of African descent to be the President of Wallington Rotary Club which was founded in 1934.
Olaleye who is the current Chair, District International Service Team D1145 is also a Member of the Board and Assistant Treasurer of the International Fellowship of Rotarian Health Professionals (IFRHP) and the Section Lead, Rotary in Great Britain & Ireland – Nigeria Inter Country Committee (ICC).
Rotn. Olaleye is from Eggua in Yewa North Local Government Area of Ogun State, Nigeria.