By AbuSatar Hamed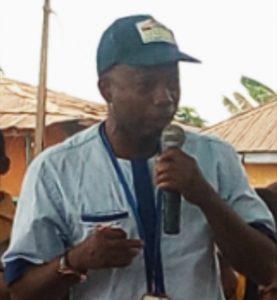 ILARO-YEWA: The NUT Chairman for Yewa South Local Government, Comrade Sunday Odewole has called on the Ogun state government to provide security guard for all primary schools in the state.
Comrade Odewole made plea on Wednesday, February 19, 2020 at the presentation of some science equipment to the pupils of the Christ Church Primary School, Ilaro, headquarters of Ogun West, by the Otunba Ayinde Ibikunle Foundation.
He noted that in the wake of insecurity in the country there's need for the state government to take proactive measure at providing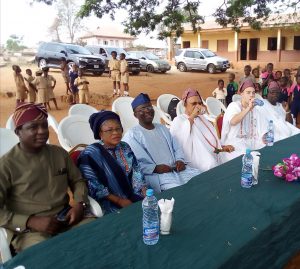 security guards for the pupils and teachers of primary schools in Ogun State.
He noted that the auxiliary security guards in some primary schools in Yewa South Local Government are being paid for by the PTA and teachers of the schools.
His words, "I want to use this medium to appeal to the hard-working governor Dapo Abiodun to quickly provide security guards to all public primary schools in the state to avoid unnecessary incidence of kidnapping.
"Also these schools should be fenced, as miscreants usually come into the schools to vandalized chairs and tables provided for the pupils and their teachers".
The Yewa NUT boss disclosed that the union has facilitated many projects to various primary schools in Yewa South.
While appreciating the good gesture of Otunba (Dr) S.A.J. Ibikunle, the President, Otunba Ayinde Ibikunle Foundation towards the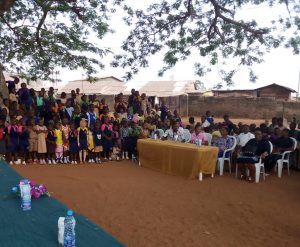 development of education in Ogun state and Yewa in particular, Comrade Odewole called on other philanthropists in the area to support the government in making education interesting to their children.
He also commended the Head Teacher of the school, Mrs. Folayewo and other teachers for their dedication and commitment towards educating leaders of tomorrow.