Princess Adeyinka Adebukola Adedokun, a.k.a 3ace. is a woman of substance that has touched many lives through her many NGOs. In this interview with AbuSatar Hamed, the delectable Amazon who lives in Dublin Ireland opens up on her pet programmes, projects and other sundry issues. Excerpts.
What do you do?
By the grace of God I am the Chief Executive Officer of 3ace Decurrent International Boutiques MiniMart & WineShop with offices in Abeokuta, Ibadan and Ilaro-Yewa. I am also the Founder and President of 3ace Global Foundation and Faces of Yewa Indigenes Foundation (FYIF), a registered charity based non-governmental organization and a full time student.
As a woman of substance what is your advice to the Nigerian women ?
My advice to Nigeria women is that they have to change their mindset about gender. To be submissive to the men in their lives is not the same thing as not contesting to occupy their rightful places in the society. A woman can be submissive as a heroine or star, making meaningful contributions to development.
Nigeria women are so much talented and naturally endowed with all it takes to lead and contribute immensely to nation building. Our nation, states and communities are not up to the level we desire because the women seems to have left it all for the men in many facets of life. This means a part of the society is not contributing.
The women are largely not contributing. Nigeria women have to stand up and fight their way through in politics, business and other areas of state and national lives. What are the things you would want the 3tier of government in Nigeria do to support women? The third tier of government which is the local government should start a new growth engendering governance style by considering more women for supervisory, councillorship positions. They should encourage women in small and medium scale businesses with grants.
There should be a welfare package from the third tier of government for widows. A catch them young education programme should be set up that will focus on boosting the number of girl-child in school. The third tier of government should offer scholarship schemes for undergraduate women in different citadel of learning. Educated women will for lifelong be a builder. It's like you have a pet project that cares for the women and girl-child, can you tell us more about the programme ? Faces of Yewa Indigenes Foundation and 3ace Global Foundation are registered non-governmental charity foundation founded by me, and my vision led to self help initiative for development.
The Faces of Yewa Indigenes Foundation was a response to a call made to Yewas in the Diaspora for support towards the development of Yewaland by His Royal Majesty, Oba Kehinde Gbadewole Olugbenle MFR, the Olu of Ilaro & Paramount ruler of Yewaland. The self help initiatives of FYIF are aimed at making living meaningful for the good people of Yewaland. I believe that individual and groups should support the government in the development of the land for our people not to stay in lack, perpetually since available resources at the disposal of government cannot take succour to every nook and cranny all at once.
Before it was incorporated in March 13, 2017, FYIF has done charity works in three different towns of Yewa South Local Government, using the strategy of three towns per local government area. The target are towns or villages under Yewa Traditional Council. It is important to say that Yewaland is a part of Ogun State of Nigeria on the border between Nigeria and Benin Republic that is highly marginalized in the distribution of amenities by successive government, both at the federal and state level.
The people of Yewaland, especially women are the most hit by the almost total neglect of Yewaland. They live in abject poverty with very little or no opportunities to tap into to ease the negative effect. No good roads for inter-town trading, maternity centres where they exist are poorly equipped and inadequately staff to take care of pre, post and antenatal healthcare, no tertiary medical institutions for standard healthcare delivery, no financial institution in the rural areas to access loans for trading. In some communities, pregnant women would have to be taken on motorcycle across the Nigeria-Benin International border into hospital in the neighboring country of Benin Republic to deliver their babies.
After it was registered by the Corporate Affairs Commission, Faces of Yewa Indigenes Foundation has continued to do charity works across Yewaland awarding scholarship both for western education and vocational training, donating healthcare delivery equipment, empowering needy petty traders and widows financially, supporting youths programmes and cultural festivals to engender unity among others. Towns reached so far include:
AYETORO: The foundation financially empowered 10 needy petty traders selected randomly at the market.
IDOGO: Scholarship was awarded to two primary school pupils with school materials distributed to pupils in the town.
SAWONJO: Mattresses complete with bed sheets, pillows and pillow cases were donated to Sawonjo Health Centre.
ILARO: Scholarship was awarded to two secondary school students, one of them a girl with special needs. Scholarship for vocational training in fashion designing was also awarded. School materials were given to students.
OKE ODAN: Mattresses complete with pillows and their coverings were donated for healthcare delivery in the town.
AGBON OJODU: Mattresses, complete with pillows and bed sheets were donated to Agbon Ojodu Health Centre.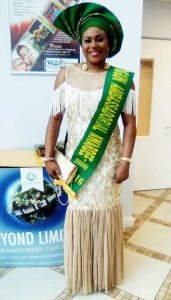 AGBARA: FYIF has been to Agbara where it financially empowered 10 widows of working age to start trades or boost existing trades in order to be able to sustain their families.
IGBESA: Mattresses, complete with bed sheets, pillows and their cases were donated to the Igbesa Health Clinic.
IKOGBO: Financial empowerments programme for 10 vulnerable women.
SUPPORT FOR YOUTHS INITIATIVES
1. SISI ILARO BEAUTY PAGEANT: FYIF yearly give financial support to this beauty pageant as a way of getting the girl-child in Yewaland to take chances, access opportunities.
2. EWA ASA CULTURAL HERITAGE PROGRAMME: FYIF yearly supports Ewa Asa Cultural programme to get the youths of Yewaland to develop interest in their culture and language.
3. FACE OF FPI BEAUTY PAGEANT: This a pageant of the students of the only Federal government tertiary school of general studies in the whole of Yewaland, the Federal Polytechnic, Ilaro-Yewa. Faces of Yewa Indigenes Foundation consider support for the students of the institution.
4. ILARO YOUTH COUNCIL ANNUAL QUIZ AND DEBATE COMPETITION: Faces of Yewa Indigenes Foundation is a part sponsor of the mentioned competition for secondary schools. FYIF accepted to co-sponsor the competition because its a way of catching talents early for excellence. Aside the donation of health equipment, financial assistance to the vulnerable women, scholarship among others, Faces of Yewa Indigenes Foundation makes it a compulsory part of its activities to deliver talk on issues like maternal health, nutrition, profitable small scale trading etc.
Since when have you started the programme ?
My charity activities in Yewaland began in April 2016, but Faces of Yewa Indigenes Foundation was formally registered with the Corporate Affairs Commission in March 2017. Did you encounter any problem on the project?
Oh yes, that happened when we began. Getting financial support for us to be able to do more has been hard. Many thought I had political ambition and the noise was huge. Some were saying I was gunning for A House of Representatives ticket, others said I was targeting Yewa South Chairmanship position. It was hard to convince them and I could understand the charity foundations they have been used to be owned by politicians who register such foundations for electoral reasons. They fizzle out immediately after elections.
What's your ambition in life?
I want the Almighty God to enlarge my coast so that I can continue to keep being a blessing to the world and people around me. That is all.
Did you have any political ambition?
Political ambition? I have said it before and I am saying it now, No, I don't have political ambition.
Who is Princess Bukky Adeyinka? 
Princess Adeyinka Adebukola Adedokun is the Founder and Chief Executive Officer of 3ace De Current International Boutiques MiniMart & WineShop with headquarters in Ilaro Yewa, and branches in Ibadan and Abeokuta in Nigeria.
Also, by the grace of God I'm the founder of 3ace Global Foundation and Faces of Yewa Indigenes Foundation, a non-governmental organisation registered in Nigeria, and committed to the enlightenment, empowerment and development of Osun, Oyo, Ogun States and Yewaland people with special interest in women and youths. My foundation, Faces of Yewa Indigenes Foundation is a little over three years it was founded and has contributed to improved condition of living in three local government areas of Yewaland, touching three towns in each of the local government areas, donating health equipment to maternity centres, empowering vulnerable women, widows in particular, awarding school and vocational training scholarships as well and helping the youths in talent discovery and nurturing.
After Yewa South, Yewa North, Ado-Odo/Ota, the next stop of Faces of Yewa Indigenes Foundation is Ipokia Local Government before moving to Imeko/Afon to complete round one of the FYIF charity tour. I am a co-founder of the first bilingual news and entertainment magazine in the entire Scandinavian part of Europe, titled: GIM Magazine.
Director at Mulero Leto Wa On SweetFM, a Yoruba family programme that teaches women how to hold marriages.
I was born over four decades ago, to the family of Mr Sunday Adejimi Adedokun from Oshogbo and Ibadan, I grew up in Apata area of Ibadan where my father played as Central Defender for IICC Shooting Stars now 3SC Football Club, Ibadan. My mother hailed from Ilaro-Yewa and Sagamu in Ogun State. After injury cut his football playing career short, my father also worked at the stores department, secretariat Ibadan. My mother was a teacher and she retired as a school principal. It was from a mother who worked as a teacher and a father who lived a regimented sportsmanship life that I inherited discipline, commitment, industry and determination.
I began my Western education at St Michael Primary School, Apata Ibadan before moving to Our Lady of Apostle, Mary-Way, Odo-Ona Ibadan, where I obtained the Senior Secondary School Certificate in 1992. In 1996, marriage came and a window of opportunity opened and I relocated to London in the United Kingdom. From London, I relocated to Atlanta in the United States of America where my fashion sense and talent for modeling was discovered while working at Burlington Departmental Stores in Cobb County. That stint kick started a career in modeling for me after working at Burlington for just three months; I rose to the enviable position of a Manager in charge of Ladies Department. I was also engaged as a model for ladies designer wears.
Having discovered my calling in the fashion world in 2007 I made my way to Dublin, Ireland and enrolled at a Lower Lesson Street Modeling Agency in Dublin to be fully equipped for a career in modeling. While studying, I was combining photo shoot sessions as a model with a job as an administrator with Tyco Circuit Group. This lasted till 2009 when I returned to the world of academic by enrolling at Whitehall College, Dublin, Ireland where I obtained Diploma in Office Administration in 2010.
After graduating from Whitehall College I worked briefly with Mortgage Times Ireland as Senior Administrative Officer and my passion for the fashion world led me to establish 3ace De Current International Boutique with the primary aim of using it to impact all I have learned across the continents. The fashion outfits which has its headquarters in Ilaro Yewa, has branches in Ibadan and Abeokuta. The name 3ace which my business outfit bears was coined from the first letters of my names, Adeyinka Adebukola Adedokun.
I am a woman with passion for gender equality, women empowerment, youths and community development, hence my position as the Resources Mobilisation Officer for Commonwealth Women's Organisation (CWO) and Women for Peace and Gender Initiative (WOPEGEE), an NGO in the Diaspora. As empowered by the Chief Executive Officer of Commonwealth Women Organisation, Mrs. Mojisola Akinsanya-Peters, Princess Adeyinka Adedokun has been representing the European Union, USA & Canada for both organisations since 2013.
At present, the charming Princess is an undergraduate at the National College of Ireland studying Human Resources Management. I am also working presently with relevant experts to float a television show called 3ace Reflections TV Show.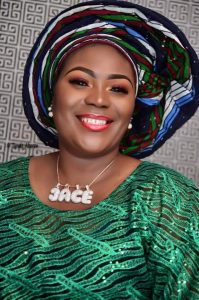 This woman of honour has collections of awards to her name which include: -Recognition Award from Arewa Ogun & Global Exposure in December 2015, -Humanitarian Award from Atoto Iwe Iroyin for contributions towards the development of Yewa Communities in August 2016, -Humanitarian Award from Ogun Ambassadorial Award UK in 2016 -Meritorious Award from Edunjobi Ejire Association of Ilaro-Yewa in 2016 -Special Recognition Award by the Federated Chapel of Nigeria Union of Journalists (NUJ), Ogun State Branch in July 2017. -Award-of Excellence from Ogun Heritage Awards in May 2018. -Entrepreneur of the Year Award from City People Magazine in June 2019 -An award of Recognition by the frontline Yewa socio-cultural association, Yewa Think Tank during the association's 25th year anniversary in December 2019.
Princess Adeyinka Adebukola Adedokun 3ace is happily married with children, she enjoys reading, traveling and meeting people