By Abiola Rufai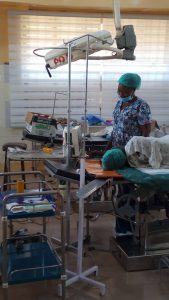 ILARO: The developmental strides of the Governor of Ogun State, Prince Dapo Abiodun-led administration in the health sector have been given thumbs up by health workers in the State.
The Medical Director, State Hospital, Ilaro, Dr Abdulwahab Yusuf gave the commendation during an interactive session with journalists in his office at Ilaro, Yewa South Local Government Area and headquarters of Ogun West.
Dr. Yusuf described Governor Abiodun as friendly and diligent, saying the health sector in the last 100 days had received a boost, especially, the Ilaro State Hospital, as necessary equipment had been supplied to the infirmary.
"The Governor has performed excellently in the health sector in the last 100 days and we are already witnessing a new Ogun State", he said.
He pointed out that Ilaro State Hospital had become the most patronised in Ogun West, as the entire theatre of the Hospital now wears a new look, urging members of the community to stop patronizing quacks and substandard medical homes as the State Hospital had been rebranded for better services.
He appealed to Government to recruit more health workers as staff of the hospital now over work themselves due to shortage of personnel, which could be hazardous to their health and service delivery.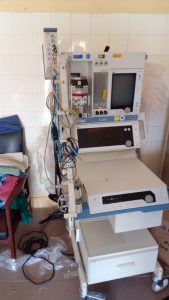 The Head, Laboratory Department, Mr. Kehinde Amoo appreciated Government for the procurement of new equipment to cater for the people.
"We now have a brand new Blood Bank Centre and other equipment. These have made our job a lot easier'', he added.
Some of the hospital equipment supplied included, incubator resuscitative and anaesthetic machines with halothane vaporizer and patient monitor, oxygen concentrator, nurse's trolley, baby beds, operating tables, examination conches, etc.