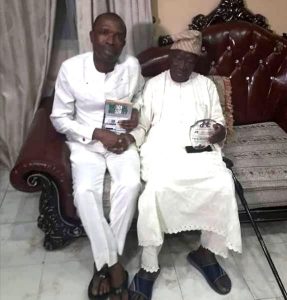 LAGOS – CMC Gladiators Of Repute Worldwide has felicitate with Baba Jakande on the celebration of his 91st birthday.
Speaking on behalf of the CMC family worldwide, the President CMC Gladiators of Repute Worldwide – Ambassador Cornell Udofia, said, "Indeed this is a great time and moment of celebration for us as we join millions of welwishers on the occasion of 91st birthday anniversary of our Baba Jakande."
His words, "Baba Jakande is a true Father of many children and nations just like the story of Abraham been referred to as a father of many nations. Baba has built a strong legacy, a legacy in the politics and governance of this nation, particularly Lagos State, that can never be forgotten in a hurry.
'This is the day the Lord has made and we are rejoicing and glad in it..!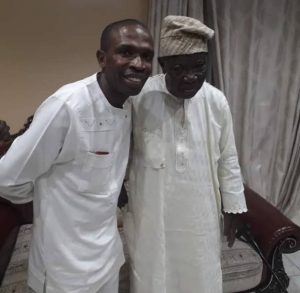 "CMC Gladiators of Repute Worldwide at this time, join Baba's family, friends, extended family members to wish Baba Jakande a Happy Birthday. Our utmost Prayer is that May the Lord continue to keep him strong for us in good health with long life."