LAGOS: The entire members and executive management of CMC Gladiators, a global award-winning group has commended AIG Ahmed Iliyasu for his concerted effort in maintaining stability and order in Lagos State, especially during this quarantine/lockdown period.
According to a press release e-signed and made available to StarTrend Int'l magazine & www.startrendinternational.com by Amb. Cornel Udofia, Founder & President of the group, the release stated that "AIG Iliyasu have shown to the world the highest degree of professionalism, good leadership, discipline, transparency, and bravery in executing his duty."
Recall, earlier this month, a video showing a group of police officers destroying cartons of beer bottles as an act of enforcing restrictions of movement over Covid-19 went viral in Lagos.
The video was immediately sent to AIG. Iliyasu by the president and founder of CMC Gladiators.
He reported the incident and AIG immediately ordered the arrest and trial of all the police officers involved in that shameful and unprofessional act.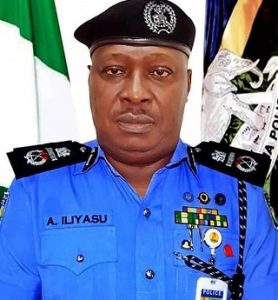 The release said, "As Gladiators of repute and integrity, we strongly condemn the actions of these police officers. We consider their unprofessional action as an affront and as unbecoming of police officers in our community.
"We encourage the Police to continue to do their best in maintaining the law and order in Lagos State. We are ever ready to support the Police, especially the frontline officers."
The group thanked AIG. Ahmed Iliyasu for upholding the rule of law in Lagos State, saying, "Please continues to serve with pride and dignity in these very difficult times."