ABEOKUTA – The Executive and members of the Yewa Think Tank, a foremost non-political socio-cultural Group in Yewaland of Ogun State has taken a holistic and critical look at the incessant attacks and wanton killing of people of the area, especially those living across Yewa North, Yewa South, Imeko Afon and Abeokuta North Local Government Areas.
According to a release jointly e-signed and made available to StarTrend Int'l & online – www.startrendinternational.com by Professor John Aihonsu, President and Alhaji Abass Olanigan, General Secretary, this dastardly act is being committed with impunity by some Fulani herdsmen who invade the Yewa communities to perpetrate these heinous crimes.
The release stated furher, "We have assessed the nefarious activities of these Fulani herdsmen perpetrated over the years which have now escalated to an intolerable and highly provocative level, which if not curbed, could throw Yewaland, nay Ogun State, into a state of anarchy and blood bath.
"In the last one month, not less than twenty Yewa people were reported to have been either brutally murdered or wounded by those identified as Fulani herdsmen. This is in addition to other cases of rape of our women, destruction of farms and crops as well as other forms of violence on our people, regrettably, with the alleged brazen support of soldiers from Army formations in Ogun State.
"It is against this background that we earnestly wish to state as follows:
1. That the Federal Government of Nigeria and the Ogun State Government should immediately rise and live up to their constitutional responsibility of providing security to life and property as enshrined in the 1999 Nigerian Constitution as primary purpose of government. We, therefore, call on President Muhamadu Buhari, GCFR and Governor Prince Dapo Abiodun, MFR to, as a matter of urgency, put in place adequate security measures to curb the nefarious activities of these killer herdsmen. The various forests across the affected areas should be combed and perpetrators of the incessant attacks and killings of our people, be arrested and prosecuted.
2. We suggest that the Ogun State Governor should, as a matter of security and political expediency, visit the affected communities, especially, Igan Alade, Eggua and Owode Ketu, among others; and preside over a stakeholders meeting which will have in attendance Community Leaders, Seriki Fulanis, Farmers and law abiding herdsmen as well as Heads of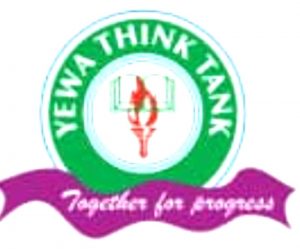 Security outfits in the area.
3. We commend the efforts of and statements made by our Political Representatives at the Federal, State and Local Government Levels as well as the response of our Obas and Community Leaders. We call for more vigilance and community security networks to be put in place to watch over our communities both day and night to wade off bandits and criminally minded people. While the Yewa People are not averse to accommodating and living peacefully with the other Nigerians from different ethnic groups, we will not condone harbouring bandits and criminals, under any guise. It is high time a stop is put to marauders and criminals taking the peace loving and law abiding nature of our people for granted. Enough is enough."