YECCIMA Mourns Shocking Death Of 1st Deputy President Of ODUACCIMA, Dr. Ojelabi
ILARO-YEWA – The President, Executive Committee and members of the YEWA Chamber of Commerce, Industry, Mines & Agriculture (YECCIMA), has expressed their heartfelt condolence to members of ODUACCIMA, OYCCIMA, and indeed the Chamber of Commerce Movement in the South-West over the shocking death of Dr. Toyin Ojelabi, the 1st Deputy President of ODUACCIMA.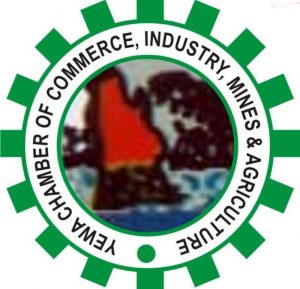 According to a release jointly e-signed by Alhaji Sijuwade Idowu and AbuSatar Hamed, President and Secretary of YECCIMA, respectively and made available to the media, the chamber said, "News of the sudden death of Dr. Ojelabi came to us as a rude shock, but we take solace in God, who giveth and taketh.
"The untimely death of Dr. Ojelabi came to us with a rude shock and we considered it as a great loss to the Chamber of Commerce family, and we thanked God, the deceased lived a purposeful life."
We however prayed that God grant him eternal rest and give his immediate, extended families and admirers the fortitude to bear the irreparable loss.