The General Overseer of the Redeemed Christian Church of God (RCCG) Worldwide, Pastor Enoch Adeboye has appealed to Nigerians not to retaliate against South Africans for the unfortunate xenophobic incidents that occurred in South Africarecently.
Adeboye handed down the advice at the September 2019 edition of the monthly Holy Ghost service held at the Redemption Camp grounds, Lagos-Ibadan Expressway, saying that Nigerians should refrain from retaliatory attacks because that would not solve the problems on hand as two wrongs can never be right.
Speaking philosophical, Adeboye noted that Nigerians and South Africans should allow good reasoning to prevail and halt all attacks in both countries. He requested nationals of South Africa and Nigeria to join in prayers for officials of both countries who are attempting to find an end to the crises.
He particularly called for prayers for wisdom, understanding, ability and divine guidance for those handling the issue.
The man of God reminded Nigerians that 800,000 Nigerians currently reside legally in South Africa making a living in the country.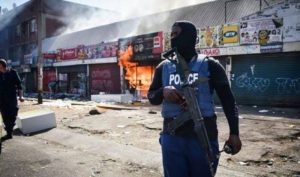 The RCCG leader said it would be difficult for them to resettle in Nigeria even if they had free transportation back to Nigeria, saying, "It is even possible, that those helped back home would in no time go back once the problem is resolved."