BRAZIL – The late football legend, Pele Nascimento has recognised his 'secret' daughter in his will, after denying her the fatherhood throughout his entire life.
The Brazilian soccer icon had previously refused to acknowledge he was the father of Sandra Regina, leaving her heartbroken when she died 17 years ago.
Despite this, the 82-year-old requested to meet with her two sons, speaking to them in the flesh for the first time on December 28, 2022, just one day before he died.
It has now revealed that Pele gave a share of his multi-million pound estate to the pair, after finally naming Sandra as one of his seven children in his will.
It brought to a close a family drama that plagued the three-time World Cup winner for decades, with her children Octavio Felinto Neto and Gabriel Arantes do Nascimento saying their mother's dream had come true.
The Mirror reports Gabriel as saying, "I spoke to my aunts, and they said that our grandfather wanted to see us.
"We were very excited, it was an opportunity we had been waiting for. Every family has fights and rows, ours is no different, but there are moments when union and love are more important than anything else. We are extremely happy."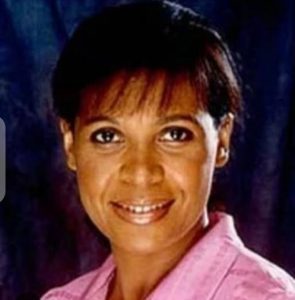 Sandra, who died in 2006 of cancer, was born after Pele had an affair with his cleaner – Anisia Machado.
Ms Machado fought for years to get him to admit he was the father, but Pele refused to do so, even after a DNA test proved he was the father of the girl.
Sandra was given the right to use Pele's surname, Nascimento, in 1996 after a five-year legal battle.
When Pele died last month after a long battle with cancer he passed on an estate thought to be worth around £13 million.
The global icon had three children from his first marriage, twins from his second and two children, including Sandra, from affairs.
He married first wife, Rosemeri dos Reis Cholbi, in 1966 and they had two daughters – Kelly and Jennifer – and a son, Edson.
The son, known as Edinho, was sentenced to 33 years imprisonment on money laundering and drug trafficking charges in 2014 but this was reduced to 12 years and 10 months on appeal.
His first marriage ended in 1982 and Pele was romantically linked with the TV presenter, Xuxa, just 17 when they started dating, for several years
But in April 1994, he married the psychologist and gospel singer, Assiria Lemos Seixas, who gave birth to twins, Joshua and Celeste, in 1996.
He recognised his other illegitimate daughter, Flavia Kurtz, who he had after an affair with journalist, Lenita Kutz, in 1968.
He married his third wife, Marcia Aoki, who was 32 years his junior, in 2016 after six years of dating.
Pele was survived by his sister, Maria and his 100-year-old mother Celeste.