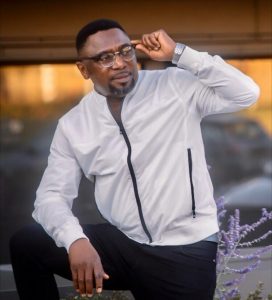 By Seyifunmi Odunuga
IBADAN – The juju music maestro and Lalale Friday crooner, Wale Thompson, will thrill lovers to superlative juju hi-life music rendition on Sunday, February 14, 2021 at F Lounge and Bar, Fola Mart, Felele Junction, Idi Odo, Challenge, Ibadan. Starting from 7.00pm till late.
According to the management of F Lounge and Bar, Witty Wale Thompson is set to add more ice to the cake of this year's Valentine's Day, with a view to making it rollicking and memorable.
Recall, Wale Thompson's hit track, "Lalale Friday" was the Friday night anthem for clubbers in the late '90s and it still-lives momentum each time it's played.
Wale Thompson started his musical career at the tender age of 14 with his father's band as a guitarist and later form his own band in 1988. He has ever since been a force to reckon with in the juju hi-life music genre.
"Our guests are guaranteed a cosy Valentine's Day with any of your favourite meal, drinks and finger-biting snack, while Wale Thompson electrifying the atmosphere with scintillating juju hi-life music," the management of F Lounge and Bar assured.