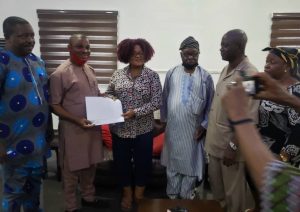 IBADAN: The final burial of a veteran Journalist – Mr. Joe Abiola, fondly called Atuma starts with Tributes by the Nigerian Union of Journalists (NUJ) Oyo State Branch on Thursday, July 16, 2020 at the NUJ Press Centre, Iyaganku GRA, Ibadan, Oyo State.
According to Mr. Jide Abiola, Principal, Ilesa Grammar School (2004–2011), on behalf of the family Tributes which holds by 2.00pm shall be followed with Service of Songs at the same venue by 4.30 pm.
Burial Service takes place between 11.00 & 12noon, on Friday, July 17, 2020 at All Saints Church Memorial Park, Eleiyele-Ologuneru Road, Ido LG, Ibadan, Oyo State.
Mr. Joe Oluwole Abiola passed on to the great beyond in the afternoon of
Thursday, July 2, 2020 at the University Teaching Hospital (UCH) Ibadan. Aged 76.
He was an Old Student of Ilegrams, and Ibadan Gramms and University of Lagos, where he read journalism.
Atuma worked with the rested Daily Sketch and rose to the position of the Lagos Zonal Manager of the Company. At a time, he was the Chairman of Oyo State Council of the Nigerian Union of Journalists (NUJ).
After his retirement from Daily Sketch, Mr. Abiola was appointed the foundation Managing Director of the defunct Third Eye Newspapers, a paper owned by his in-law Chief Akanni Aluko.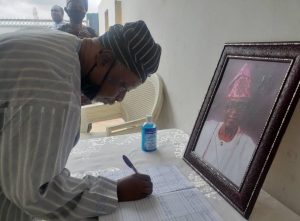 He was a good footballer, and he played for the three Schools he attended, and also for the Nigerian Academicals in the 60s. He was also a good table tennis player.
A socialite per excellence, Atuma was a founding member of the esteemed Ijesa Patrotic Klub (IPK) of Ilesa, Osun State, and an active member of Ilesa Grammar School Old Students Association.
Mr. Jide Abiola, junior brother to the deceased posited that the only consolation to the passing away of his Uncle is that he lived a good and fulfilled life, and he died as a believer.
He is survived by wife, children, grandchildren and relatives.