BY RAYMOND OSHO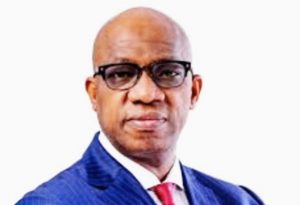 The Association of Local Government of Nigeria,(ALGON) Ogun State Chapter is still worried by the handicap condition of local governments in the State and their suspension by the 8th Assembly under the former speakership of Rt. Hon. Suraj Adekunbi.
The State has 20 Local Governments and 37 Local Council Development Areas (LCDA), but all were placed on hold by the House of Assembly at the twilight of Senator Ibikunle led administration, depriving them from functioning.
On Monday July 21, 2019 some local government Chairmen led by the ALGON State's Chairman, Semi Bola Lawal addressed journalists in Abeokuta, the State capital on the crisis, appealing to the incumbent Governor, Prince Dapo Abiodun to look into the matter concerning their suspension.
Lawal regretted that local governments, under the leadership of Ibikunle Amosun were treated as "mere appendage" to be the Ministry of Local Governments and Chieftaincy Affairs.
He alleged that all Internally Generated Revenues (IGR) of Local Governments were taken over by ministries and parastatal at the behest of the Governor whom he said governed the State with "fiat and impunity".
Lawal also alleged that members who were bold to point out the anomalies were threatened, harassed and assaulted, pointing the Chairman of Ogun Waterside Local Government as one of the victims.
But the Chairman said it was not ideal to hold Governor Abiodun responsible for their ordeal, questioning "How can we hold someone who is barely less than two months in office for our 33 months woes".
They appealed to the Governor to "make the 20 local governments function effectively and efficiently without hindrance of any sort".
They also appealed to the incumbent Speaker, Rt. Hon. Kunle Oluomo to lift the ban place on them to function effectively in the State.
His words: "Apart from our sudden realisation of our pathetic state and barely two months to the expiration of our tenure, we consider a legal option to this imbroglio as non-tactful and an exercise in futility considering the time frame. We do not want to start what we can't conclude".
"We have endured for the last 33 months and ready to tread the path of peace for the remaining two months by resolving the imbroglio amicably through round-table negotiation."
They however, requested that the Governor should look into the and redress the issue of their welfare and entitlement in the past 33 months by Senator Ibikunle Amosun, the Anti-graft agencies should look into the local government funds from October 2016 till date among others.