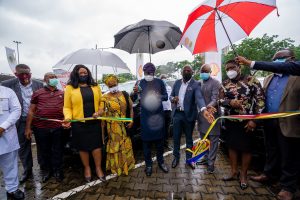 LAGOS: The Lagos State Governor Babajide Sanwo-Olu has expressed his gratitude and that of Lagosians to the management of NNPC and SHELL for donating some security cars to the government of Lagos State.
Gov. Sanwo-Olu stated this through his tweeter handle – @jidesanwoolu on Wednesday, July 8 2020, saying, "We are grateful to the leadership of NNPC and SHELL for this kind gesture.
He tweeted, "It was a pleasure today to receive on behalf of the Lagos State Security Trust Fund, vehicles donated by the @NNPCgroup and Shell Nigeria Exploration and Production Company (SNEPCo).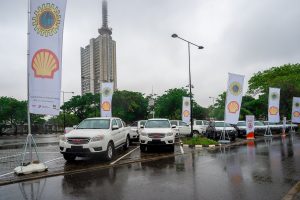 "We have always prioritised security as a government and are always encouraged when organisations respond to our call for support in boosting security in our state."