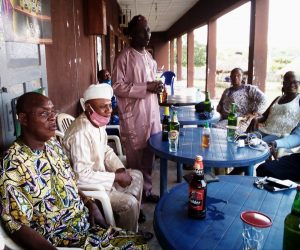 ILARO-YEWA – Some concerned members of the Recreation Club, Ilaro (RCI) came together on Wednesday, August 13, 2020 to serenade the immediate President of the cluc, Chief Shafarudeen Jimoh Popoola on the occasion of his birthday.
Chief Popoola, fondly called "President Emeritus", on Wednesday, August 13, 2020 added another year to his age in this world of rat race.
The mini-birthday bash which was initiated by the duo of Alhaji Lamidi Elegbede (Emperor) and Elder Niyi Ojo, both members of Recreation Club, Ilaro, was also supported by other members who were on ground at the club premises.
Members of the club described Chief Popoola as an intelligent person, resourceful, kind and a noiseless philanthropist, saying the retired Educationists is a well-wisher and complete gentleman who detests lies.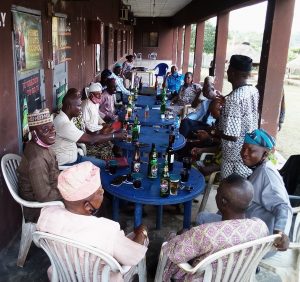 They noted that though as a human being, Chief Popoola has his own shortcomings, but "he's a man that one can lean on."
Responding to the accolades showered on him, Chief Popoola expressed his gratitude to members of the club that organised the mini-bash to celebrated him on his birthday, saying he's indeed felt overwhelmed for the good gesture.
Answering a question, Alhaji Elegbede noted that the mini-bash is an idea of some concerned members of the club who believed Chief Safarudeen deserved to be celebrated on his birthday because of his selfless service to humanity.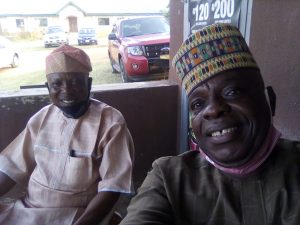 Members however prayed that God continued to bless, guide and protect the celebrant and his family, including members of RCI, while they wished him many happy returns of the day in good health.