By Oluwaseun Fabiyi
"So teach us to number our days, that we may gain the heart of wisdom". (Psalm 90:12).
The above passage in the Holy Bible brought to mind the birthday anniversary of the Shepherd of the Lord – Prophet Israel Oladele Ogundipe, fondly called, 'Genesis' who today (Friday, March 10, 2023) adds another year to his age.
Prophet Israel Oladele Ogundipe is a perfect gentleman, a man of the people and a rare gem, who is the shepherd in charge of Genesis Global worldwide.
Without being immodest, Prophet Israel Oladele Genesis is a tried, tested and could be trusted, and of course, very dependable enough to earn all the encomiums showered on him on this special occasion of his birthday anniversary.
A generous leader of men whose priority is directed to the wellbeing, betterment and progress of humanity in general.
He's indeed a great Prophet of God whose antecedent in all ramifications and philanthropy speaks the loudest volumes.
Without mincing words Prophet Genesis has been serving God and humanity and the Almighty God has blessed him abundantly with a dutiful and good wife and promising children, and they all have turned out to be Christ worthy ambassadors.
Overtime, as a special gift of GOD to humanity, Genesis have, in different ways demonstrated the essence of leadership in the Christendom.
As the world renowned Televangelist, Prophet Israel Oladele Ogundipe marks his birthday every 10th of March, our prayers is that he would live full years, not only in National relevance and prosperity, but also in perfect health like the Biblical Moses who was "as strong as ever and his eyesight was still good". (Deut.34:7).
May he continue to be with us for prayer guidance, counselling and mentoring in the next fifty years and beyond.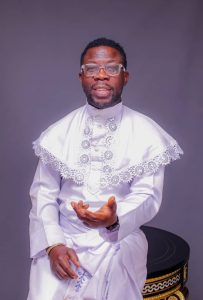 May God grant him many more years with perfect health so that Nigeria and humanity will continue to benefit from his wealth of experience in the vineyard, while God's exceptional wisdom be upon him
Here is wishing Prophet Israel Oladele Ogundipe many happy returns of fruitful, impactful and fulfilling years in sound health and endless happiness, AMEN.
*Oluwaseun Fabiyi,
Media aide to Prophet Israel Oladele Ogundipe writes from Lagos.