By AbuSatar Hamed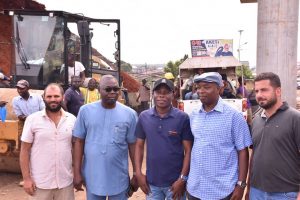 ILAJE-ONDO: The Ondo State Exective Council on Monday reawarded the 28.5 km Aboto/Atijere road in Ilaje Local Government Area of the State for a contact sum of N8billion.
The council gave the approval for the change of contractor handling the project after the initial contractor failed to mobilize to site and commence work.
The Atijere/Aboto road was inherited by the Akeredolu's administration from the immediate past government who awarded the project for N12 Billion.
Briefing journalists after the state executive council meeting, the Special Adviser to the Governor on Lands, Housing and Infrastructure, Engr. Aminu Raimi said the state government after reappraisal of the project, saved N4 Billion by re-awarding it for N8billion.
He said: "Part of the issues considered at the Exco meeting is a project inherited from the previous administration. Before the present administration came on board, the Aboto/Atijere road was awarded for N12billions as a contractor/Client financed.
"The immediate past administration awarded the contract to Zhi Jiang Construction Limited in October 2016.
"But, this administration reappraised and revalued the project and converted it to Client financing which saved the state of N4billion after the contract sum was brought down to N8billion.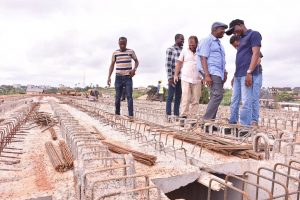 "This government was also magnanimous enough by re-awarding it to Zhi Jiang Construction Limited, the same contractor that was engaged by the previous administration to continue with the job.
"But when the government realized that the contractor refused to mobilize to site, the second bidder, LEE Fakino Nigeria Limited, was invited and went through the tender board where he got the contract
"So, the second bidder was considered and the memo was sent to council which has now been approved. The contractor will mobilize to site as soon as the weather is clear and as usual, payment will be made on milestone achieved.
Raimi also hinted that some school in Ikorigha Ugbo in Ilaje local government area of the state which were to be constructed as model schools would now be constructed as classroom blocks with a concrete walkway so as to allow the pupils to access the schools.
The school projects were also awarded by the last administration.