By Raymond Osho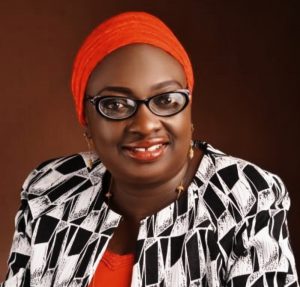 ABEOKUTA: Towards boosting the tourism sector in the country and Ogun State in particular, the State Governor, Prince Dapo Abiodun has said that arrangements were in top gear to partner a Special Purpose Vehicle Organisation of Bankers' Committee, to establish a multi-purpose creative and entertainment village in the State.
Abiodun, at the 42nd edition of the World Tourism Day with the theme, ''Tourism and Jobs: A better future for all'', in Abeokuta on Friday September 27, 2019 stated that the creative and entertainment village upon completion, would be first of its kind in Africa.
The Governor who spoke through his Deputy, Engr. Noimot Salako-Oyedele, noted that apart from the fact that Ogun State is home to very interesting artefacts and historic sites, the numerous tourist centres and businesses have continued to contribute immensely to the economy of the State.
''Since inception of our administration, we have put structure in place, not only to support these tourist activities, but to harness the potential of the tourism sector towards the successful implementation of Building our Future Together Agenda", he said.
While congratulating the organisers and everyone who contributed to make the programme a reality, the Governor called on stakeholders in tourism and private sector, to partner with the State.
Earlier in her welcome address, the Permanent Secretary, Ministry of Culture and Tourism, Alhaja Selimot Ottun, stressed that the purpose of World Tourism Day was to support changes in policy, business practices and tourism behaviour towards a more sustainable tourism and hospitality sector.
According to her, tourism has contributed to the attainment of the Sustainable Development Goals (SDGs), creating 10 percent of world jobs as included in the SDG8 for its potential to create work, adding that as the event was being celebrated worldwide annually, tourism's role in job creation was undervalued.