ABEOKUTA – Ogun State Ministry of Health in conjunction with UNICEF begins mass treatment of residents with ivermectin and albendazole across 18 local government areas (excluding Ikenne and Ijebu North East) to tackle Neglected Tropical Diseases ( NTDs) from Thursday, April 1st to Sunday 11th April 2021.
According to a release e-signed and made available to StarTrend Int'l & online – www.startrendinternational.com by Dr. Tomi Coker, the Honourable Commissioner for Health, Ogun State, the treatment which focus on individuals from age 5 and above is center on prevention and treatment of Onchocerciasis (Inarun), Lymphatic Filariasis, Elephantiasis (Iwuse); which are caused by the bites of BLACK FLIES and MOSQUITOES respectively.
Coker stated further that Neglected Tropical Diseases (NTDs ), are a group of communicable diseases of public health importance that are associated with poverty, poor housing conditions, inadequate water supply and unhygienic conditions.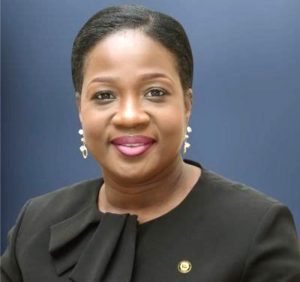 However, it's noted that Ogun State is endemic for Onchocerciasis (Inarun), Lymphatic Filariasis (Iwuse), Schistosomiasis (Atosi Aja) and Soil Transmitted Helminthiasis (STH), Abdominal Worms (Aran Inu).
"Hence, the mass administration exercise is designed to distribute these drugs FREE of charge by health workers and trained individuals in communities.
"It should be noted that these group of diseases causes blindness, itching, skin rashes, blood in urine, Shortage of blood, malnutrition, stigmatization and other skin diseases, amongst others.
"The drugs are SAFE, EFFECTIVE and have NO SIDE EFFECTS", she posited.
For more enquiries contact 08028285417, 08038572728.