BY FOLASADE ODUWALE
Socialites and celebrities and in the entertainment industry are to be honored at the 2021 edition of Ogo Yoruba Awards in recognition and appreciation of their efforts towards the promotion of art and culture, world wide.
Some of the celebrities shortlisted for the award include: Chief Sunday Adeyemo, (Sunday Igboho), who is the Father of the Day, Erelu Titilayo Ogunubi, founder of Elizabeth Ebun Foundation, Caretaker Chairman, Ibadan North LG, Hon. Waheed Adeniyi (Biro), and Alhaji Bashiru Akande, the CEO, Opulence Creation Fashion $ Outfits.
Others are Chief (Mrs)Anike Alajogun, CEO/Managing Director, MATAAN Hotel $ Suites,  Princess Ojutalayo Christiana, CEO, AMT Exclusive Synergy Limited and Founder, AMT Foundation.
Also expected at the event are Ace Comedian, Ayo Ajewole also known as Woli Agba, Bolaji Amusan (Mr Latin), Taye Adebisi (Currency), Baba Aluwe, Elesho, Afeez Oyetoro aka Saka, Evang. Lanre Teriba, Dele Gold,  Yinka James (Adonai) Okele, Ijesha, Qdot, Dele Bravo, Femi Solar among  others
Organisers of the event, Adewale Adeoba Productions (Mr. Packaging) and Apreel 1 Events Management (Seyichicago) said that the award programme was designed to unite, honored and appreciate distinguished Nigerians, who have and still doing great exploits in their chosen fields, and to promote the concept of integrity, known as Omoluabi.
The duo stated that the event which is to be supported by Annoitin Musical International has over the years honored high profile personalities, intellectuals, technocrats, artistes, comedians, chief executives and other achievers from various areas of human endeavour with the presentation of awards that comes up at Geeks Event Place, Falana Bus Stop, Opposite SAO Feeling Station, Challenge, Ibadan.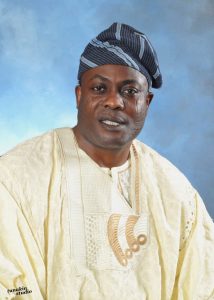 The organizers noted that the gate fee for the event is Two Thousand Naira only, adding that anybody attending the event stands a chance of winning brand new Toyota Corolla after collecting their ticket.