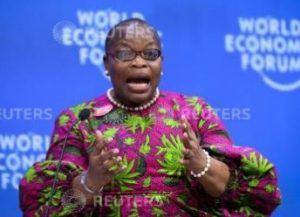 The convener of the Bring Back Our Girls Movement, Oby Ezekwesili, has responded to criticisms from Nigerians on why she attended the World Economic Forum at the time the country has boycotted activities in South Africa in the wake of a wave of xenophobic attacks on Nigerians.
According to a report by SaharaReporters, Ezekwesili, who spoke on a panel at WEF held in South Africa said she was in South Africa to ensure that the country's government does not look away again when Nigerians are being attacked in South Africa.
Reacting via her Twitter handle, Ezekwesili said: "Those who have genuine concerns about my being at @wef in South Africa, should please know that my decision to be here was thoroughly considered. I am in South Africa leveraging my ensure that @GovernmentZA never again looks away while our citizens are attacked, maimed & killed.
"My Life Vision is to always stand for the weaker. This is a role I play within & without Nigeria. For me, the next three days in South Africa are programmed to achieve a set of specific action by the @GovernmentZA. Our Citizens' preservation is what matters to me not the noise.
"Those of you who take delight in making 'Politics' of our Citizens' Lives can carry on with your usual trade. I stand strong on doing the things one can do to safeguard lives. Citizens' Lives are too sacred & important for me to be drawn into your latest 'playground'. Never."
The Nigerian government boycotted the WEF summit and ordered its ambassador to the country to return home.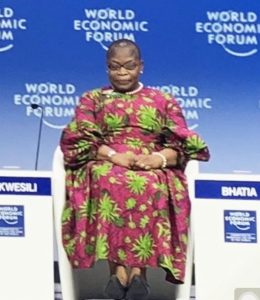 Prominent musicians like Tiwa Savage and BurnaBoy have said they would not perform in South Africa until the issue of xenophobia was addressed.
Nigerians and other African nationals were attacked and their businesses looted by South Africans who accused foreigners especially other Africans of taking over their country.