ABUJA – The NUJ National President, Chief Chris Isiguzo has inaugurated a 9 Member Credential Committee to conduct the union's National Election slated for October 4, 2021 in Abia State.
According to a release e-signed and made avasilable to the media by Shuaibu Usman Leman, Walin Shadalafiya, NUJ National Secretary, the committee was inaugurated on Saturday, August 7, 2021 at the NUJ National Secretariat, Abuja.
Members of the 2021 NUJ National Credential Committee to conduct the Union's election are as follows: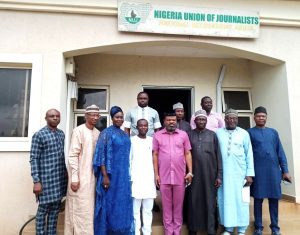 1. National officer from Northwest, Garba Muhammad is (the Chairman of the Credential Committee).
2. Ladi Bala the President of NAWOJ (Member)
3. Leke Adegbite, Ondo NUJ Secretary (Member)
4. Victor Udu, NUJ Chairman Cross River (Member)
5. Isa Shuni, NUJ Chairman Sokoto Council (Member)
6. Kenneth Ofoma, NUJ zonal Secretary, Zone C (Member)
7. Emmanuel Ogbeche, NUJ FCT Chairman (Member)
8. Mohammed Ibrahim, NUJ Secretary NUJ Borno (Member)
9. Victor Udukwe (Abia State Chairman of NUJ) will serve as the Secretary.