By Raymond Osho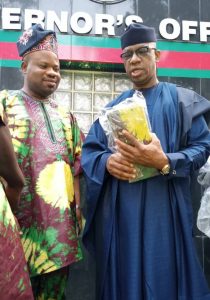 ABEOKUTA: President of the Nigeria Union of Journalists (NUJ), Chief Chris Isiguzo has charged Nigerian journalists to always thrive in protecting unity and the democratic governance through objective reportage.
The President gave the charge in Abeokuta, the Ogun state capital on Tuesday, February 25, 2020 when he paid a visit to the Iyalode of Yorubaland, Chief Alaba Lawson at her Abeokuta residence.
Isiguzo equally charged the pen professionals to continue to serve as watch dog in the war against politicians who pose to destabilize the country.
He opined that the country would be better, urging journalists not to derail from the tenet of constitutional responsibility of speaking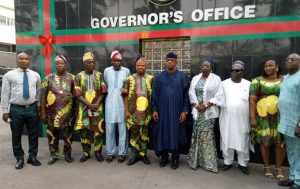 for the voiceless and expose the antics of any politicians who pose to destabilize the nascent democracy fought for by the Nigerian Press.
His words, "One thing I will assure you, is as the constitution of Nigeria 1999 as variously amended has given us the mandate to hold government accountable, has saddled us with the responsibility of speaking for the voiceless Nigerians, we want to assure you that we will continue to do same without fear.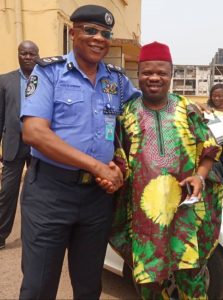 "We are committed and we want to also assure you and our members that let them not give up hopes."