By Seyifunmi Odunuga
IBADAN – The Oyo state Chapter of the Road Transport Employers Association of Nigeria (RTEAN) has felicitated with its president, Alahji Musa Muhammed Maitakobi 1 over his victory at the national industrial court.
According to Comrade Kamorudeen idowu, the Oyo state Chairman of RTEAN in a statement made available to newsmen said that the victory of Alhaji Musa Muhammed Maitakobi 1 is a well deserved victory, saying, "It is a victory for all RTEAN members in Nigeria.
"Our President has proved beyond doubt that he is a force to be reckoned with in the union. Oyo RTEAN is proud to associate themselves with the President, and we will give him all the necessary support to move the union forward."
Comrade Idowu said that the President has tried greatly for the union and has played a very commendable role in making sure that there is peace and stability in the union, saying, "we are proud to associate ourselves with him, His great contributions to the union are speaking for him now.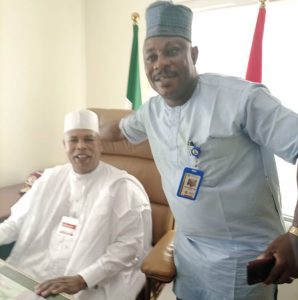 "We know that RTEAN under his amiable leadership is going to the next level in coming years. All hands must be on desk to give necessary support to his administration."
He also said that the giant strides of the President to move the union forward should be supported by all and sundry, adding that "this victory has put an end to all rancour in the union."
Kamorudeen Idowu popularly known as Owogesi who said that he is optimistic that Alhaji Musa Muhammed Maitakobi 1 will take RTEAN in the country to the promiseland, urged all the state chairmen of RTEAN to support the President, according to him the RTEAN boss is well prepared and capable for the number one sit of the union.