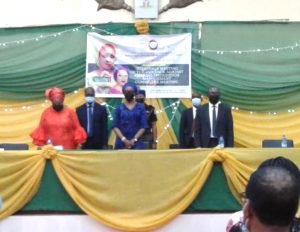 ABEOKUTA – Wife of the Ogun State Governor, Mrs. Bamidele Abiodun has called on all concerned stakeholders to plan and put-up deliberate efforts towards stemming the scourge of violence against persons.
Mrs. Abiodun made the call recently at the quarterly meeting of the Violence Against Persons Prohibition Management Committee (VAPPMC) and the inauguration of Sub- committees, at the Oba's Complex, Oke- Mosan, Abeokuta.
Mrs. Abiodun, who is also the Chairperson of the Committee, reiterated that it is imperative for stakeholders to give support in this regard, so that the scourge of violence against persons could be reduced to the barest minimum.
According to her, the committee was inaugurated in 2020, and had recorded numerous achievements in the area of Violence Against Persons Prohibition, its agenda include giving a voice to those affected by domestic violence and ensuring justice for them, adding that the Committee's work was pivotal to the efforts of the State government in eliminating the scourge.
"Therefore, as partners in progress, what is needed to move forward is planned and deliberate efforts from all concerned, in ensuring that we fulfill our mandate, as given by the State Governor, Prince Dapo Abiodun. Let us willingly give our full support and cooperation", she stated.
While inaugurating the Sub-Committees on Advocacy, Funding, Health, Prevention and Legal, among others, she stressed that the goal is to set out a clear agenda that would give a voice to those who were affected by domestic violence, and ensure that justice is done on their behalf, admonishing members to remain resolute in the course.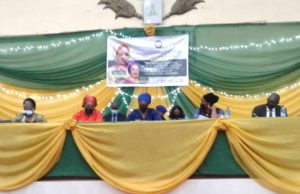 In her address, the Commissioner for Women Affairs and Social Development, Mrs. Funmi Efuwape said sexual gender-based violence has serious health implication on individual citizens and the society at large, emphasising on the need for collective action, to be able to respond to it effectively.
Efuwape charged the newly appointed Sub-committee members of VAPPMC, to ensure team work and collective action, in order to achieve effective result.
Also speaking, the Coordinator of the Sub-Committees, Mrs. Peju Osoba pledged that they would carry out their duties and responsibilities to achieve its objectives.