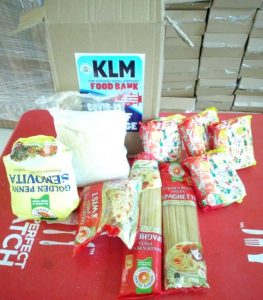 In his bid to cushion the effect of the lockdown as a result of the ravaging coronavirus pandemic, the Honourable representing Yewa South/Ipokia Federal Constituency at the National Assembly, Hon. Kolawole Lawal Mob'Olorunduro, fondly called KLM is set to share his Covid-19 Food Palliative packages to his constituents.
The food palliative which consists of rice, semovita, spaghetti, noodles, gari and macaroni have been packaged in such a way that the items will reach the less-privileged and vulnerable across the 22 Wards of his constituency.
In a chat with StarTrend Int'l magazine & www.startrendinternational.com, Hon. Kolawole Lawal Mob'Olorunduro said the idea of distributing food items to his constituents
was also to cushion effect of the lockdown which was necessitated by the deadly Covid-19.
Hon. Kolawole Lawal however advised the people of his constituency to always obey government's instructions and follow basic personal hygiene habits by washing their hands regularly and stay at home with a view to curb the spread of the deadly Covid-19 pandemic in Ogun State and Nigeria at large.
It will be recalled that the KLM had in March 2020 through his "COVID-19 Relief Package Team" distributed hand sanitizers to his constituents and also ran sensitization jingles on major radio stations as a means of educating the people about the deadly virus.
While appreciating Hon. Kolawole Lawal for his good gesture, some beneficiaries of the relief packages prayed that God, in His infinite mercy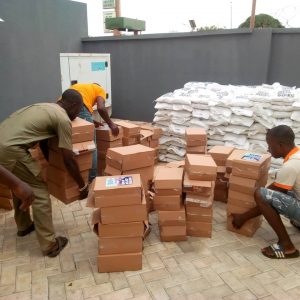 shall continued to guide and protect the lawmaker and his family from Covid-19, "including the people of Ogun State, Nigeria and indeed the world".