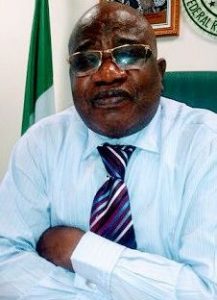 ABUJA – In furtherance of his quality representation and his unrelenting efforts to ensure that his constituents are treated rightly at all times by the government, Hon Kolawole Lawal (KLM) recently raised two fundamental and important issues affecting the good people of Egbado South/Ipokia Federal Constituency with Col. Hameed Ibrahim Ali (Rtd), the Comptroller-General of Customs (CG).
Accirding to a release e-signed and made available to StarTrend Int'l magazine and online – www.startrendinternational.com by KLM Media Team, Rep. Kolawole Lawal complained to the CG of Customs that the officers stationed at Ajilete Town in Yewa (Egbado) South on the directive that fuel stations sited outside of 20km to the land border should be allowed to operate unhindered and unmolested.
KLM noted that activities of the men of Customs and other security agents in about 25km from the border are hindering and impeding business activities for fuel stations within the area.
Hon. Lawal also raised the issue of the non-commencement of processing & payment of import duties at the Idiroko border, several months after the Federal Government had announced it's re-opening.
KLM noted that this is preventing the constituents from carrying out their legitimate businesses, thereby compounding their economic woes.
In his response, as seen in the accompanying video clips, the CG emphasised that the directive was unequivocally clear that only fuel stations within 20km of the border are not allowed to operate.
Ali also promised to ensure the commencement of import duties at the border to allow the inflow and outflow of legitimate business activities to resume at the Idiroko border.
Rep Lawal however assures his constituents that he will follow-up the issues and promises made by the CG of Customs until both issues are favourably dealt with.