Alhaji (Al-Imam) Sulaimon Olawale Ajan
i serves as a Missioner at the Istijabat Society of Nigeria. In an unfiltered interview with AbuSatar Hamed, Editor-in-Chief of StarTrend Int'l magazine and the online platform www.startrendinternational.com, the dynamic and resourceful Islamic cleric candidly discusses his mission and aspirations for establishing the Istijabat Society of Nigeria. Here are the key points from the conversation:
Could you elaborate on the establishment of Istijabat and its founding year?
Istijabat was established in Ilaro, Yewa, Ogun State in the year 2006.
What is the core purpose of this association?
The primary purpose of the association is to devote ourselves to the worship of Almighty Allah and to honour our Prophet Muhammad Rosullahi (S.A.W). Also, the association is committed to advancing Islam within our community.
Could you shed light on the notable members of this association?
Numerous distinguished individuals are part of our association, making it challenging to list them all. However, I can mention some of the group's leaders. They include Alhaji Abdul Wasii Tolorunlase (Founder and Missioner), Alhaji Abdul Lateef Abdul Azeez (Patron), Alhaji Salimon Adesina (Amir General), Alhaji Abdul Azeez (Naibul Amir General), and Alhaja Safiat Adewunmi (Matron).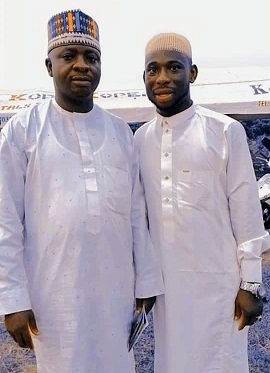 Others are Alhaja Ameerah Hameedat Obayomi Adewunm (Ameerah General), Alhaja Musiliyat (Naibul Ameerah General), Alfa Abdul Azeez Sanni (Missioner), Alfa Abdul Rokeeb Soliudeen (Missioner 2), Alfa Abdul Ahmeed Soliudeen (Amir Youth), Alfa Abdul Kabir Oloyo (Youth President), Alfa Mohammed Yusuf Oyerogba (Missioner 3), and Alfa Musiliudeen Eshokoyi (Missioner 4), among others
You recently organized a Wolimat for the students. Could you provide more details about this?
I'm humbled and thankful to say that our practice of conducting Wolimat Quran, which began in 2006 at our Modrasat, has consistently been successful with the mercy of Allah. Many of our students have also initiated similar endeavors, thanks to Allah's blessings. This year's graduating class marks the completion of the 155th Wolimat Quran at our Modrasat, named Salam Kaola Min Robbi Roheem.
We earnestly beseech Almighty Allah to transform it into a prominent Modrasat akin to the Agege Bijahi Rosullahi (S.A.W) institution. These efforts are dedicated to the future, and we implore Allah for guidance.
Could you explain the significance of Wolimat in Islamic teachings?
The Quran is the divine book that Allah conveyed to us through our Prophet Muhammad (S. A. W). Therefore, it is essential to nurture and educate our children with the teachings of the Holy Quran, ensuring they possess a thorough understanding. This is crucial due to our ultimate destiny.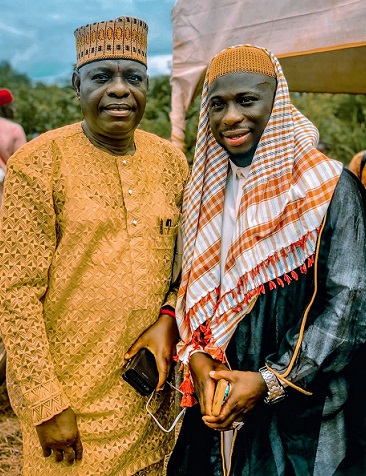 What guidance do you offer to the recent graduates of Islamic studies and their parents?
To the graduates, I advise continuing their pursuit of Islamic studies with unwavering determination, even after graduation. They should remain steadfast in their commitment to the teachings of the Holy Quran.
To the parents, I encourage them to support and inspire their graduates to advance their Islamic education while guiding them on the righteous path.
You also participated in the 2023 Hajj pilgrimage. Could you share your experience?
I have little to express about the 2023 Hajj pilgrimage, as it is solely a manifestation of Allah's benevolence and favour.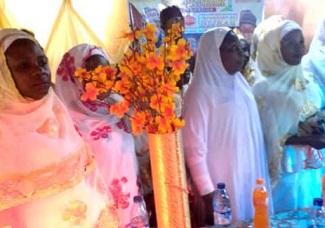 Could you provide insights into your experience during the 2023 Hajj?
Praise is to Allah; we embarked on the pilgrimage and returned safely. While discussing the challenges encountered during Hajj might discourage some from undertaking the journey, highlighting its joys could ignite a fervent desire to partake. Ultimately, we beseech Allah to facilitate this pilgrimage for all of us, in reverence to Rosullahi (S.A.W).
Could you provide additional insights about yourself and the Istijabah Society of Nigeria?
I am a mere servant of Almighty Allah, while Istijabah stands as one of Allah's abodes on Earth, where He has designated me to serve as the Imam.
What is the state of the Istijabat Central Mosque?
I am truly grateful to Almighty Allah (Alhamdulillahi) for His guidance and support throughout my journey. I started my involvement with the MSSN programme while in school, from JSS 1 to SS 3. After completing my secondary education, I continued my efforts within my community. Through the blessings of Allah, I've been able to establish over 10 branches of the Istijabah Society of Nigeria, both within and beyond Ilaro-Yewa, Ogun State.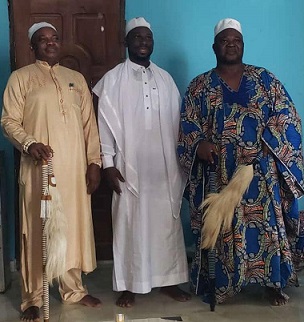 In pursuit of worshiping Allah and advancing the cause of Islam, we were able to secure an acre of land in the Oke-Okuta area of Ilaro-Yewa. We have embarked on the construction of a modern Mosque on this land, and the project is currently in progress. Also, we have plans to build a school on the remaining open space. I fervently pray to Allah to grant us the opportunity to achieve this endeavour.
Where is the support for the running of the Istijabat Society of Nigeria and building of the Mosque coming from?
All praise and gratitude belong to Almighty Allah, who has been our constant companion from the outset. We pray for His continued guidance and assistance in using certain individuals for the propagation of Islam and Allah's teachings.
Recently, we successfully completed the first phase of decking for the Mosque, utilizing nearly 700 bags of cement and various building materials.
Up to this point, we have invested over N60 million, starting from the foundation and up to the decking phase. By the grace of Allah (Insha'Allah bi KUDIRATULLAHI), we plan to continue our progress from where we left off next month.
However, we are aware that there is still a significant journey ahead of us in completing the modern Central Mosque. We extend our heartfelt appreciation to Allah for guiding those who have supported this project.
Therefore, I humbly urge those who are willing to support this endeavor to join us. As stated in the Holy Quran, Allah promises that whoever contributes to the construction of His house will have a house built for them in paradise (aljanat-firdaos) when they are unable to do so themselves.
I take this opportunity to earnestly appeal to all believers to kindly assist us in completing this noble project. I can be reached at 07033727918 for those who are willing to contribute and make a difference.
Who is Alhaji (Al-Imam) Sulaimon Olawale Ajani?
Alhaji (Al-Imam) Sulaimon Olawale Ajani is a devoted follower of Allah and the Founder/Missioner of the Istijabah Society of Nigeria. He was born on January 1, 1981, in Ilaro-Yewa, Ogun State.
His educational journey began at Ansair-Ur-Deen Primary School in Osogbo, Osun State. He later attended Baptist High School in Ilaro-Yewa, and pursued his higher education at Ado Ekiti University through their affiliate programme in Agbara.
Upon completing his university studies, devoted himself to Allah's service by establishing the Istijabah Central Mosque on February 13, 2006, in the Ileba/Oke-Okuta area of Ilaro-Yewa, Ogun State. Since then, he has been dedicated to the dissemination and instruction of Islamic teachings.