By Seyifunmi Odunuga
IBADAN – Chief Taofeek Adegboyega Adegoke, the Ajia Balogun of Olubadan of Ibadanland has declared that many Nigerians are tired of the present political dispensation in the country.
Adegoke made this statement while delivering a lecture as part of activities commemorating the 60th independence Snniversary of Nigeria held at Oyo State Council of Nigeria Union of Journalists (NUJ) in Ibadan.
Speaking on the topic, "Nigeria at 60: Challenges and Prospects", said his interaction with majority of the masses has revealed they are already tired of the present political situation as what they are currently experiencing has been unpalatable.
His words, "We got this democracy 21 years ago on a platter of gold, but what is our experience. Look at where we are and look at what they are giving us. The challenges facing this country can be summarised into two, leadership and followership.
"People said that the Nigerian police cannot change. But I can tell you that they will change if they have the right IG."
Speaking further, Adegoke lamented that it is worrisome that Nigeria has not been producing good leaders that have the interest of the masses at heart.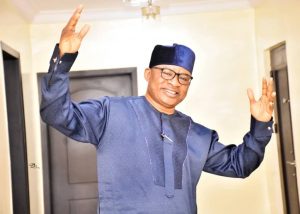 Adegoke stated further, "We do not and have not been having the right quality and size of leadership at the helms of affairs, be it local, state, and at the federal level.
"In addition, most followers continue to show l don't- care attitude/approach to national issues and problems.
"It is important Nigeria leaders and followers realize that leadership and followership play critical roles in a nation's development.
"Leaders and followers must make conscious effort at engendering economic growth and development."