BY ABUSATAR HAMED
It has been 15years on Friday, August 11, 2023, since the passing of Ade Olusayo, a vibrant figure in the music world, and leader of the Dynamic Bros Band.
He breathed his last in his residence in Ota, Ogun State, on Monday, August 11, 2008, at the age of 56.
Renowned for his mastery of Juju music and often likened to the great King Sunny Ade, Ade Olusayo's journey into eternity commenced on Thursday, August 14, 2008, with a poignant service of songs held at his Ota home in the Ado-Odo/Ota Local Government of Ogun State.
This solemn tribute was followed by a memorial service on Friday, August 15, 2008, held at the Anglican Church on Idi-Iroko Road, Ota.
Following the church service, Ade Olusayo's earthly remains were tenderly laid to rest at his Ota residence.
The farewell ceremony drew a gathering of distinguished personalities from the Juju music realm, dignitaries, journalists, and his devoted fans.
Among those present were notable figures like Admiral Dele Abiodun, former President of PMAN; Pastor Ade Olusayo; Media Consultant to the Juju music icon, Elhadj AbuStar Idowu Hamed; and the former Entertainment Editor of the now-defunct Sketch Press Ltd., now the Publisher/Editor-in-Chief of the soft-sell magazine and online platform StarTrend Int'l, and others.
Ade-Olusayo & His Dynamic Bros Band, a musical ensemble officially registered the band on February 11, 1983.
The band made their entrance onto the scene with their inaugural album titled 'Message' in 1995.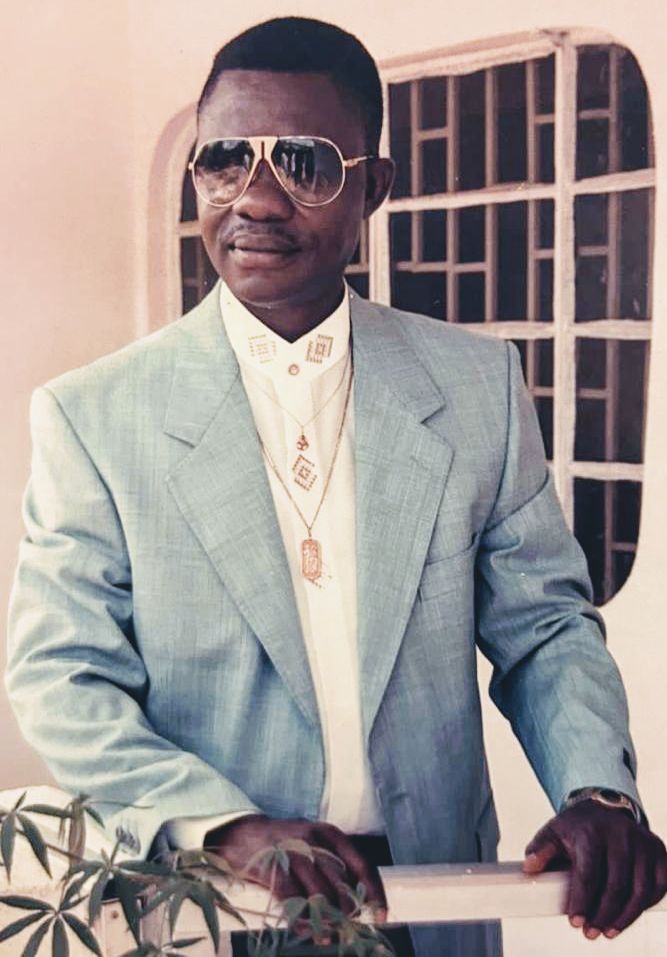 This album, alongside a plethora of other enchanting releases, was brought forth under the esteemed banner of Sony Music and other labels.
These melodic offerings continued to grace listeners' ears until the untimely passing of Ade Olusayo.
His legacy lives on through his surviving wife, children, and grandchildren.
As we commemorate his life; May Ade Olusayo's gentle soul finds eternal serenity. May his family, relatives, friends, and fans be granted the strength to endure this irreparable loss, and may their hearts find solace in the memories they shared.
*AbuSatar Hamed is the Publisher/Editor-in-Chief of StarTrend Int'l magazine and the online platform www.startrendinternational.com