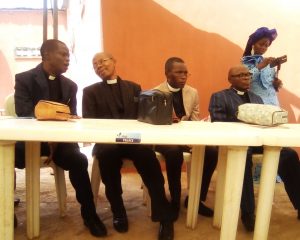 By AbuSatar Hamed
The only permanent change in life is Death; it will come when it must; and it's no respecter of anyone – either rich or poor.
This cessation of life on Sunday, September 25, 2022 took the gentle soul of Elder Joseph Shola Ajisafe, one of my childhood friends, and it was a painful exit to accept.
Najeem Shola Ajisafe, as early known and called was a seasoned fashion designer at Akintola Road, Ekotedo, Ibadan right from the 70s to 2000 when he travelled out of Nigeria to the US in search of greener pastures.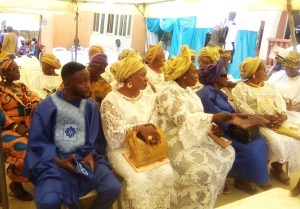 We were together in Ibadan back then, including Musiliu Kosoko, also now a Pastor at Sagamu, and each time I checked on him (Shola) at his shop, we always discussed about the development of our root – Ilaro-Yewa, headquarters of Ogun West.
He was so passionate about his root and the people.
It was Pastor Kosoko that first broke the sad news to me, but I didn't believe until I made a call to Shola's younger brother in New York, Adeniyi Ajisafe a US Police officer who confirmed the death of his brother.
Luqmon narrated how he brought Shola to Nigeria from the US for more medical attention when he took ill, but lamented that all efforts to save his brother's life proved abortive.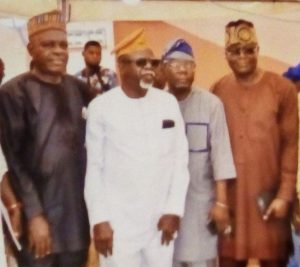 Then, I believed that one of my childhood friends has bowed to the ultimate end of life that will terminate every human being's journey in this world of rat race.
To pay him my last respect, some of my friends in Ibadan and I were at the Wake and Burial Service held on Thursday, October 20 & 21, 2022, respectively, at the deceased residence – Oluyole Estate, Ibadan, Oyo State.
The two services were conducted by clergymen from Christ Apostolic Church, Oke Anu, Adamasingba, Ibadan.
The clerics eulogised the virtues of the deceased who they described as a complete gentleman and a devout Christian.
Others who spoke at the events included, children and wife of the deceased and his brother Adeniyi Ajisafe.
They all lamented the early exit of their loved one while they prayed God to grant him eternal rest.
To me, Shola's death is the end of an era.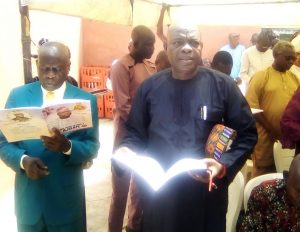 Elder Joseph Shola Alani Ajisafe who died at the age of 72 is survived by wives, children and grandchildren.
May the good Lord bless his soul, give the wives, children, brothers and sisters and us, the friends the fortitude to bear the irreparable loss.