By AbuSatar Hamed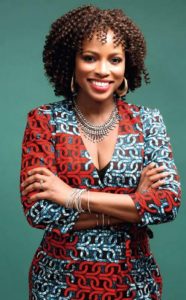 NEW-YORK: Ms Lilian Ajayi-Ore, the Founder and CEO of the Global Connections for Women Foundation (GC4W), an award-winning not-for-profit organization, headquartered in New York City, with a reach of 3.5 million people worldwide, in the areas of gender equality and women empowerment was included in the recently released Top 100 Most Inspiring Women in 2020.
According to a report sent to StarTrend Int'l magazine & www.startrendinternational.com, Lilian Ajayi-Ore is a Senior Marketing Executive and Data Scientist with over 16 years of experience with Digital Marketing, Consumer Insights, and Web Analytics.
Lilian Ajayi-Ore who is rated by LinkedIn as one of the Top 25 Marketing Professionals in Academia, and nominated by NYU Students for the Teaching Excellence Award has developed the Digital Marketing Strategy and Web Analytics Architecture for several Fortune 500 and Fortune 100 companies. They include Saks Fifth Ave, Comcast NBC Universal, Panasonic, IBM Smarter Planet, The Home Depot, ASME, Children's Place, Macy's and CitiCards.
She is a Harvard Graduate and holds a Master in Education from the University of Pennsylvania, GSE. She is also a lecturer at New York University SPS and a visiting Professor at other universities.
Lilian Ajayi-Ore is also a Global Contributor at The Huffington Post and Diplomatic Courier. Teaching has always been a passion for her and she enjoys teaching in the Marketing Department at NYUSPS.
In a recent interview with AbuSatar Hamed, Publisher/Editor-in-Chief, StarTrend Int'l magazine & www.startrendinternational.com, the agile and delectable Lilian Ajayi-Ore said, "My mission is to share my knowledge and expertise with the rest of the world.
"Also to help individuals, leading brands, and organizations master the art of identifying key market trends, implement a winning digital marketing strategy, utilizing market intelligence and big data analytics to draw conclusions while expanding on new business opportunities.
"My Knowledge Economy is a combination of my passion for teaching, being a global citizen, advancing the rights of women and girls, and my desire to help individuals reach their full potential.
"I am inspired by my work in academia as a University Faculty at NYU SPS teaching Digital Marketing, Social Media Marketing, and Web Analytics."
She further stated that, "I am motivated by my work at GC4Women as a humanitarian, a Women Advocate and Social Entrepreneur, working to improve access to new opportunities for women and girls across the globe.
"I am entrusted as a Data and Academic Coach, working with students and leaders in developing their appetite for learning, and identifying an academic track to meet their professional goals."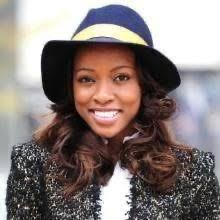 Lilian Ajayi-Ore noted that the ability to leverage one's own data has been the leading driver of the business success today, saying, "I have an extensive background in designing, implementing codes, reporting & analysis, and managing the big data analytics tools at leading organizations.
"I managed the data analytics for the following companies Comcast NBC Universal, Panasonic, IBM Smarter Planet, American Society of Mechanical Engineers (ASME), SV-NED, and others."
Lilian who is also a Doctoral Candidate and Researcher at the University of Pennsylvania, Graduate School of Education also consult with large enterprises and small business owners in understanding key market trends and analyzing their marketing analytics data to expand market reach