ABEOKUTA – In a significant development, the Federal Government has proposed a joint effort with the Ogun State government to rehabilitate the Lagos-Ota-Abeokuta Expressway.
This proposal was put forth by the Minister of Works, Engr. Dave Umahi, during a visit to Governor Dapo Abiodun on August 31, 2023. The minister was accompanied by officials from the Ministry of Works and was inspecting federal roads in Ogun State.
Minister Umahi addressed the historical challenges faced by Ogun and Lagos states in their attempts to have the road reconstructed during the previous administration.
He emphasized that the era of bureaucratic road construction in Nigeria is over, and public-private partnerships are now being embraced to accelerate infrastructure development.
Under the High Way Development Management Initiative (HDMI), a public-private partnership programme, Umahi suggested that state governments should be allowed to participate in road construction and management, similar to corporate organizations.
He proposed that Ogun State and the Federal Government collaborate on the Lagos-Ota-Abeokuta road, with the state owning a majority share (60%) and handling its portion of the reconstruction.
Umahi stressed the need to minimize bureaucracy in infrastructure development and promised swift responses to requests received via platforms like WhatsApp.
Minister Umahi provided updates on various federal road projects in Ogun State, including the Ikorodu-Sagamu road, which is approximately 8 kilometers away from completion, with a set deadline for November.
Other projects mentioned included the Abeokuta-Ajebo road (21% completed), overlay of the Ore-Sagamu segment of the Sagamu-Ore-Benin carriageway, and the Papalanto-Benin Republic border road, undertaken by Dangote through the Tax Credit Scheme.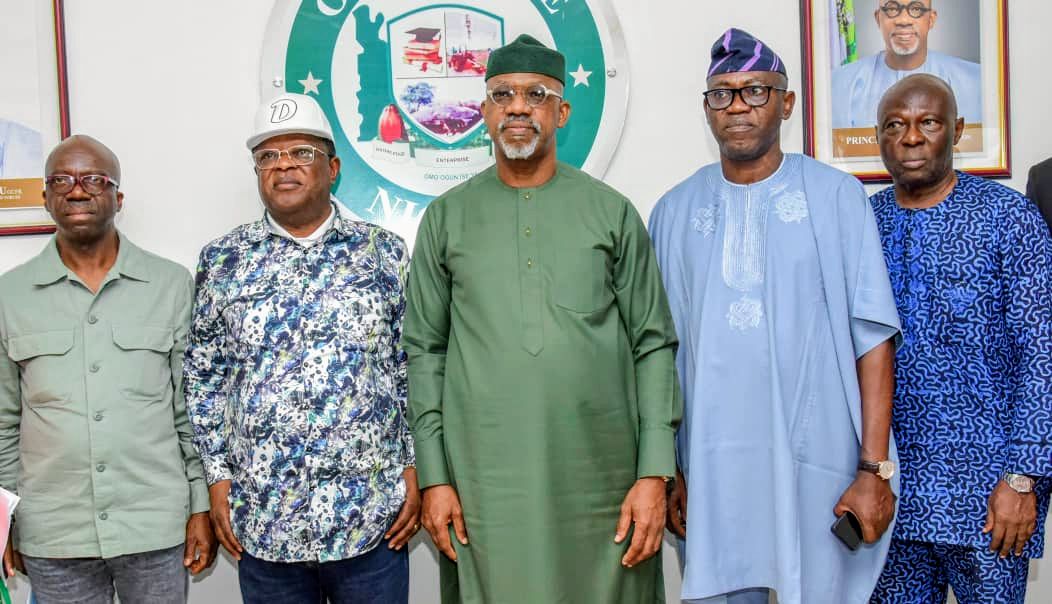 Umahi also revealed that the Federal Government, under President Bola Ahmed Tinubu's leadership, welcomes states interested in Public Private Partnership (PPP) programmes. He mentioned plans to introduce new security initiatives on highways.
The Minister commended Ogun State for its commitment to repairing both state and federal roads, emphasizing the importance of addressing people's suffering before determining road ownership.
Governor Dapo Abiodun recalled the challenges faced by Ogun and Lagos states when seeking Federal Government approval to take over the Lagos-Ota-Abeokuta Expressway reconstruction. Despite fulfilling certain requirements and offering financial commitments, the states encountered delays and hurdles.
Governor Abiodun expressed appreciation for the Federal Government's streamlined approach to approvals for road construction. He expressed hope for Federal Government assistance in expediting the reconstruction of the Sagamu-Ore road, highlighting the state's consistent maintenance efforts on the road.
This collaboration between the Federal Government and Ogun State signifies a significant step towards addressing the long-standing issues surrounding the Lagos-Ota-Abeokuta Expressway and underscores the importance of public-private partnerships in accelerating infrastructure development in Nigeria.