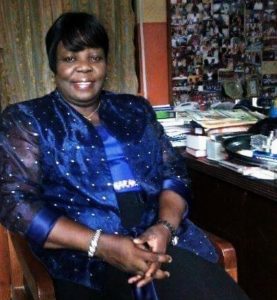 The Federal and State Governments have been enjoined to clampdown on private schools across the country that refused to abide by the December 31, 2018 deadline given by the National Council of Education (NCE) for the disengagement of unqualified teachers.
The Council had set the deadline for all teachers in Nigeria to get registered, qualified and licensed by the Teachers Registration Council of Nigeria (TRCN), while the Federal Ministry of Education had on June 7, 2019 sent circular to all Principals on the December 31 deadline for unqualified teachers to leave the teaching profession in the country.
Speaking at the 2019 Matriculation for NCE & PDE students of Topmost College of Education (TOPCOED), Ipaja, Lagos State, Nigeria, Prof. Tayo Ajayi of Foreign Languages Department, Lagos State University, Dr. Bolaji Odumesi and Mr. Muyiwa Ojewuyi, Lagos State Director TRCN, said it was high time government clamped down on defiant schools to help improve the standard of education in the country.
In her speech, the Provost of TOPCOED, Dr.(Mrs.) Olufunmilayo Mabel Odunayo said, "irrespective of challenges surrounding the education sector, we have been able to keep our head above the water and maintain our core values.
"Towards achieving the government's lofty idea of engaging purely professional teachers, Topmost group of Schools had been fully involved  from inception, fielding TCRN programmers. Today, we make bold to say that our institution is one of  the private Colleges of Education that pioneered the programme", she revealed.
The Chairman, Governing Council of Topmost Group of Schools, Dr. Adewale Odunayo disclosed that the institution was always ready to abide with rules governing the education sector.