ABEOKUTA – An international charity golfing group that springs up in Abeokuta Golf Club "Different Strokes", would be hosting the 6th edition of its Annual Golf Tournament between Friday, September 10 and Sunday 12, 2021, at the Abeokuta Golf Club, with over 150 golfers from across the country and outside the country attendance.
This was contained in a statement e-signed in Abeokuta by the Chairman of the group, Hon. Justice Babatunde Ademola Bakre and made available to StarTrend Int'l & online – www.startrendinternational.com by Dolapo Jinad, this year edition of the tournament is going to be more monumental than ever before as every beat of the activities lined-up is laced with memorable tourch.
Hon. Justice Bakre said that, over the past two years of its formation, members of "Different Strokes" have traveled around Nigeria, playing golf and showing exemplary golf culture, saying, "first edition of this group which was held in 2017 focused on charity and many youngsters/caddies were given scholarships through the funds generated from the tournament, and that was part of other exemplary things that the group set out to achieve."
His words, "Different Strokes' golf group is closely guided on admission of members, so as not to defeat the very purpose of its creation. It is particularly interested in admitting only golfers of proven integrity, both on and off the golf course.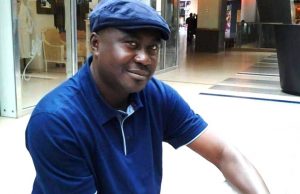 "The name "Different Strokes" was coined from the popular saying – different strokes for different folks" to depict different people (golfers) who play in their different capacities, , and coming together for the love of the game."
The Chairman also highlights programmes of the event as follows, Friday, Spetember 10, 2021 is the arrival of the participants, playing round the course and later ground party for all; Saturday, September 11, 2021 is the Amateur game day from 6:45 am with the presentation of awards to the winners and Ground Gala night party while Sunday, 12 September 12, 2021 is free style Jamming.