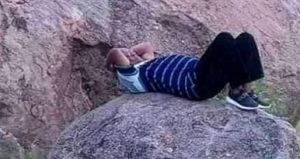 TANZANIA: President John Magufuli of Tanzania has decided to run to God for succour and comfort against the dreaded pandemic ravaging the world.
Magufuli, like his Spiritual father, Prophet TB Joshua of Synagogue Church Of All Nations (SCOAN), has ran to the mountain to pray and seek for divine guidance in combating the plagues.
It was reliably gathered that his decision could have been informed by instruction given to him by his spiritual father, TB Joshua who is also at the mountain praying for the world to overcome the dreaded virus known as Conoravirus.
Magufuli called upon Tanzanian citizens not to be afraid of praising and seeking God's face in places of worship.
During a congregational address on Sunday, March 22, 2020, Magufuli termed Coronavirus outbreak as satanic, adding that there is no way it could thrive in 'Christ's Body.'
During his recent announcement, President  John Magufuli of Tanzania stated that his government wouldn't close down churches. Instead, the head of state termed worship centres as places where people could seek healing.
He said place of worship is not banned, saying, "that's the only place true deliverance and healing can take place."