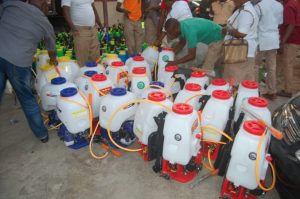 ABEOKUTA: Vice Chairman of Abeokuta South Local Government,  Hon. Olanrewaju Samod has said that all hands must be on deck, in the stride to fumigate nooks and crannies of Abeokuta South Local Area, as a pertinent effort to curb the spread of Coronavirus.
According to a press release e-signed and made available to StarTrend Int'l magazine & www.startrendinternational.com by Sodeinde Kolawole, Information Officer, Abeokuta South LG, Hon. Olanrewaju Samod, said this while receiving tools and other items for the fumigation exercise, taking place, in the LG area, this week.
The gadgets for the fumigation included: Manual Knapsack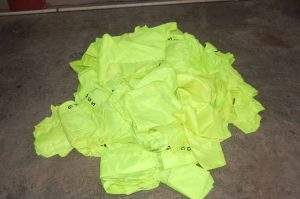 Sprayers, Motorised Sprayer, Protective Gadgets (wears), Safety Cap, Nose Cover and Plastic Nose Cover.
According to Hon. Samod,  the exercise would  commence at the popular Kuto Market, this week,  beginning from exactly 2pm,  urging health personnel to brace up for the task ahead of them which would  last for  five days.
Speaking earlier, Ogun State Commissioner for Ministry of Agricultural Resources, Dr. Odedina Adeola, disclosed that the distribution of the fumigation gadgets were made available to the grassroots because it happened to be  the third tier of government and the closest to the people.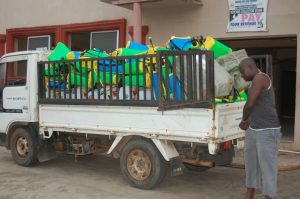 He, therefore, advised the traders and people within the vicinities to obey the time frame order of the State that the exercise would be conducted in markets situated within Abeokuta South Area.
While reacting to the charge, Director, Water Supply and Environmental Sanitation, in the local government, Sanitarian Emmanuel Ademola Sodeke, pledged that his personnel would  exert their professional expertise during the exercise.