By Babatunde Odubanwo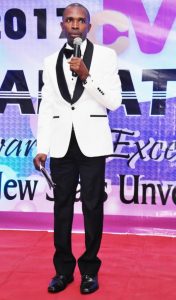 Celebrating a man known to many for his fastidious approach to life and work, an accomplished journalist, a mild-mannered democrat, a philanthropist with a difference is worth every ounce of the commemoration.
Not enough words can fully describe your gallantry because words are grown in your courtyard. Not enough speech in your honour because ''Bob Dee'' is an incredibly gifted orator. Neither money nor victuals in paying for your illustrious contribution to the polity because you have exemplified by your life that ''Ideas are bigger than multi-billion dollars''.
Bashorun, your daunting strides in enshrining the rule of law, democracy and separation of power is legendary.
Your admirable sense of leadership and avowed doggedness is unparalleled. From your early days of journalism at Weekend Concord in 1989 rising through the ranks to the position of a news editor at the now rested media organization. You rose to the position of the highest paid editor in the country at the then popular tabloid: Classique Magazine raising a formidable army of journalists for the generation X; your heartily written weekly column ''The Pendulum' in THIS DAY newspaper is a unique port of call for leadership strategies in the country.'. Despite being a member of the celebrated brigades of pen and paper journalist, you were part of the early ones to embrace online media form.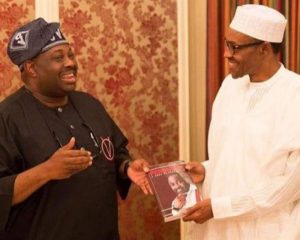 Your forage into politics and nation building is noted with a golden quill. In 1993, you were the campaign manager for the late Chief MKO Abiola who ran for the Presidential seat on the platform of the SOCIAL DEMOCRATIC PARTY (SDP) and later in 1999, you acted in the same capacity for Chief Olu Falae, on the ticket of Alliance for Democracy. As a stakeholder in the nation building process, you vied for presidency under the Chief Gani Fawehinmi's National Conscience Party (NCP) 2011. Till date, your voice to national interest is forthrightly set forth.
Ambassador Cornel Udofia in his birthday wishes to the world celebrated mediapreneur noted:
''Bashorun Sir, you are a man with a heart of gold. A disciplinarian, a workaholic, an idealist, a nation builder, a thoroughbred professional, father of the 21st century journalism in Nigeria. I keep learning from your wealth of knowledge, appreciative of your kindness and blessed by your broad, tender smiles.
It is on record that you secured my first international passport with all expenses paid to witness the unveiling of Ovation INTERNATIONAL Magazine in Ghana in 2003.When I was about departing Accra, you gave me $1000 for honouring your invitation. This has remained evergreen in my heart.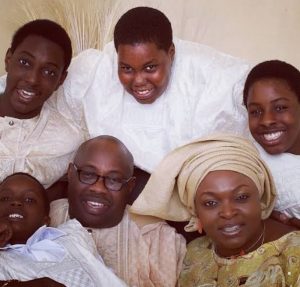 Not only that, you always demonstrated love and compassion towards The GLADIATORS MAGAZINE which we floated 2 years ago with quality pieces of tip on how to succed in the publishing industy as an experience PUBLISHER.
You have also make it a points on duty for us to be part and parcel of the ovation chrismas carol since its debut 10 years ago.
I want to say Happy Birthday, Bob Dee''
*Babatunde Odubanwo who is the Head, Media and Publicity, CMC Worldwide wrote this piece on behalf of Ambassador Cornel Udofia, President, CMC Worldwide.