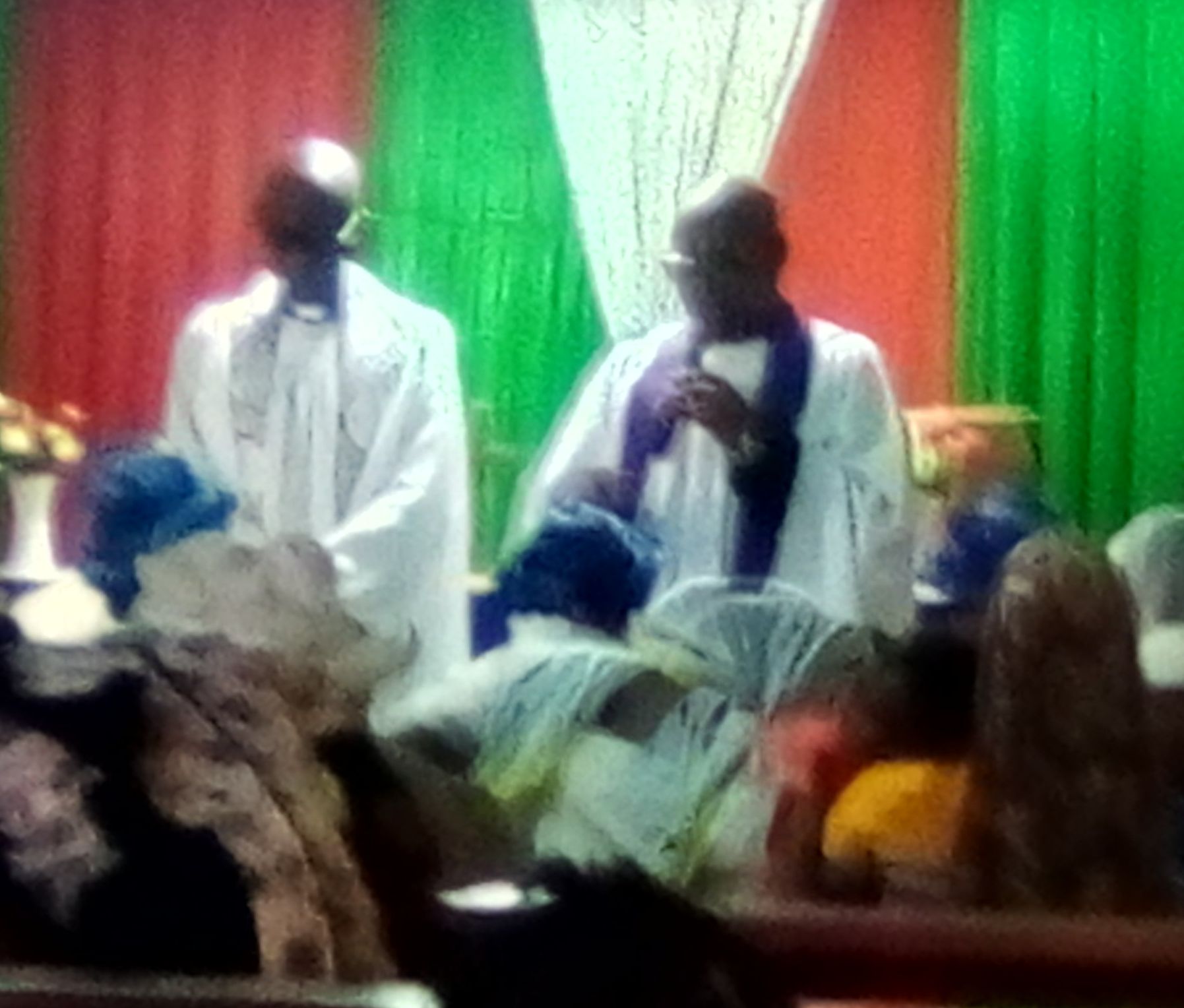 ILARO-YEWA, JULY 21, 2023 –  Prince Bimpe Oniyide, fondly known as Bim, has been eulogized for his virtuous life as he was laid to rest in a glorious ceremony on Friday, July 21, 2023.
Venerable Olusola Ladipo Ajayi, Dean of the Cathedral Church of Christ, Ilaro-Yewa, Ogun State, spoke warmly of the late Prince Oniyide, highlighting his strong connection to his roots and his impactful presence among them.
During the burial service held at the Diocese of Yewa, Anglican Church of St. Peters, Bobado-Laditan Compound, Ilaro-Yewa, Ogun State on July 21, 2023, Ven. Ajayi reminisced about his long-standing relationship with Prince Bimpe Oniyide, tracing their friendship back to their school days at Baptist Boys High School, Abeokuta.
He praised Bimpe's character as a decent, intelligent, lovely, and honest person.
In his sermon, Ven. Ajayi drew from 2 Corinthians, Chapter 2, emphasizing that God intended life to be a source of good and not suffering.
He stressed the importance of living a righteous life and doing good deeds, as death is an inevitable part of existence and we will be held accountable for our actions.
The officiating officers, Ven. O.A. Morenikeji, Mr. Lanre Egunjobi, and Mr. A.A. Akindele, joined in praying for the peaceful repose of Prince Bimpe's soul, as well as comfort for his wife, children, grandchildren, and relatives.
Several others, speaking to StarTrend Int'l magazine, pr noaised Prince Bimpe Oniyide for his love for the community, evident in establishing his business in Ilaro-Yewa after returning from the United States.
They acknowledged his significant contributions to the socio-economic development of Ilaro-Yewa, Ogun State, and Nigeria, noting his roles as a socialite, philanthropist, and a devout Christian.
The church service was graced by dignitaries from various walks of life, all gathering to pay their last respects to this beloved individual.
After the burial at the Cathedral Church of Christ Cemetery, Ilaro-Yewa, Ogun State, guests were entertained at the deceased's residence.
Prince Abraham Adebimpe Adigun Oniyide, aged 74, passed away on July 17, 2023, after a brief illness.
He leaves behind a loving family, and it is hoped that they find solace in the memories of Bim's remarkable life.
May Bim rest in eternal peace, and may his family and friends find the strength to cope with this irreparable loss.