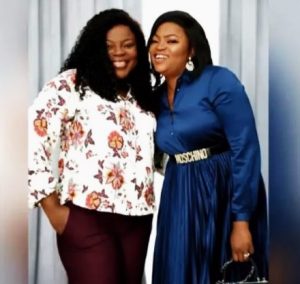 The celebrated Nollywood actress Funke Akindele has a striking resemblance to her elder sister – Olubunmi Akindele as both demonstrated blood of good looks.
Coming from a family of three children (two girls and one boy), Olubunmi Akindele looks slightly bigger than her younger sister Funke, but their looks didn't changed.
Unlike her younger sister, Olubunmi does not have a career in the entertainment industry and she is not known by many as the big sister of Funke Akindele.