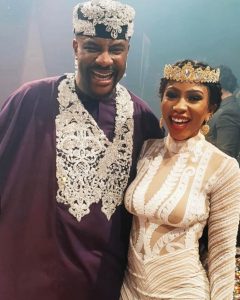 Organisers of the just-concluded Big Brother Naija Season 4 'Pepper Dem Gang' episode of 99days, has been accused of "insulting the intelligence of Nigerians by their "abrakadabra" process of the competition."
According to those who spoke with StarTrend Int'l magazine & www.startrendinternational.com, they opined that Mercy, the winner of the contest "was indeed schemed to win the contest by the organisers, saying, "Mercy's immoral and lousiness in the house, should have earn her eviction for long, talk less of becoming the winner."
They said, "the organisers, though not perfect, but should stop henceforth to insult the intelligence of Nigerians by their "abrakadabra" process of the competition."
On the voting process that always determined the winner, observers was of the opinion that, "Nigerian youths that formed the larger percentage of voters in the game really don't know what theyre doing by not voting for intelligence, morals and good home training, rather they just voted immorality and low IQ."
Observers noted that the organiser refused to let the public see the votes each contestants had, as was done during the last year edition. They however said that Omoshola, the Warri guy and Seyi supposed to make the final list.
In another development, statistics emanating from the final day of the Big Brother Naija Season 4 'Pepper Dem Gang' episode shows that Nigerians spent a whopping N7.2 billion on votes.
Announcing the results on Sunday October 6, 2019, the host Ebuka Obi-Uchendu said that the season got over 240 million votes, out of which over 50 million votes were cast in the final week of the season.
The News Agency of Nigeria (NAN) reports that it costs N30 to cast a vote on the BBNaija Reality TV Show. With the figure, Nigerians spent over N7.2 billion on votes alone.
Announcing the winner of the show, the host also disclosed that a record-breaking over 50 million votes amounting to N1.5 billion were garnered in the last week of the show.
The N7.2 billion figure spent on votes is higher than the allocation received by three Nigerian states for the month of January.
NAN reports that this win makes Mercy the first woman to win the Big Brother Naija reality show since inception.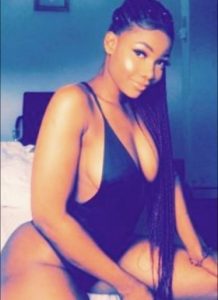 Popularly known as 'Lamborghini', Mercy was touted as the possible winner for the season by show fans and celebrities alike.
"Lamborghini" made the top two with her show best friend, Mike Edwards, who emerged first runner up.
As winner, Mercy walked home with cash prize worth over 40 million Naira, brand new Innosson SUV, Dubai trip for two and other prizes.