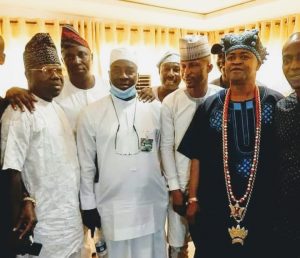 By Seyifunmi Odunuga
ABEOKUTA – The feud between Alhaji Wasiu Ayinde Marshall and members of the Freelance and Independent Broadcasters Association of Nigeria (FIBAN) has come to an end as the Fuji music star has expressed his sadness over the crisis that led to the ill-feelings between them.
Recall, FIBAN had protested against the beating to pulp of a broadcaster Mr. Wole Sorunke, a member of the association at the 60th birthday anniversary of Oba Abdul Fatai Akamo, the Olu of Itoriland on Thursday, October 1, 2020 at Itori in Ewekoro local government of Ogun state.
After about three hours of deliberation on the differences between FIBAN and Alhaji Wasiu Ayinde Marshal over assault meted on MC Murphy which was allegedly ordered by KWAM 1, the star Fuji music crooner disclaimed the disparaging comments made by one of his aide – Bayo Olasoju against FIBAN.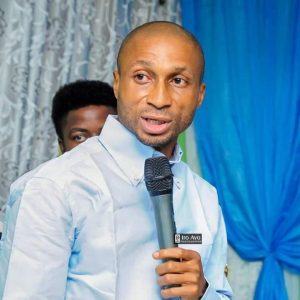 He also denied ever given order to any of his boys to assault MC Murphy as being speculated. He chowever assured FIBAN that nothing of such will happen to any of its members from his band, saying, "a cordial relationship between us seem to have been birthed."
The meeting which was facilitated by Mayor Akinpelu, veteran actor Dele Odule, Hon. Biodun Akinlade and some top government functionaries who preferred to remain anonymous took place at the palace of Olu of Itoriland, Oba Abdulfatai Akorede Akamo.
In attendance were Mr. Tunde Oladunjoye, Fuji music stars, Saheed Osupa, Sefiu Alao and some members of the Fuji Musicians Association of Nigeria, led by the National President, Sikiru Kolotiti.
Others include the veteran broadcaster – Goke Babalola, Soji Omotayo, Musiliu Sanni, the Chairmen of FIBAN in Ogun and Oyo States Femi Omilani and Seun Awodele respectively as well as the immediate past Chairmen of Oyo and Ogun State Chapters – Bayo Sangotiku and Akinyemi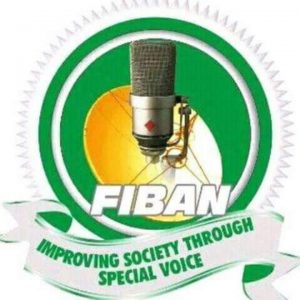 Olatoye among other members of the association from different states of the South West.
Against this development, the National President of FIBAN, Mr. Nwachukwu has offered his members in the South West to shealth the sword and starts to feature KWAM 1 music on their programme.
Nwachukwu however expressed his appreciation to members of FIBAN for standing by one of them during his travail, saying "in unity we stand, divided we fall."
It will be recalled that FIBAN had urged the Alaafin of Oyo, Oba Lamidi Adeyemi to strip off the title of Mayegun kabiyesi bestowed on Wasiu Ayinde for the alleged assault on the broadcaster – Wole Sorunke in Ogun State.
It was scooped that MC Murphy was beaten by Wasiu's boys on the order of Wasiu on night of Thursday, October 1, 2020 at the 60th birthday ceremony of Oba Abdulfatai Akorede Akamo, the Olu of Itori in Ewekoro Local Government Area of Ogun State.
In a statement he issued and made available to the press on Friday, October 2, 2020, FIBAN president, Desmond Nwachukwu described the Fuji musician as "unfit for the Mayegun title conferred on him."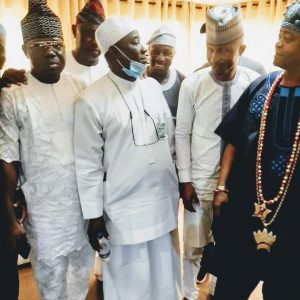 His statement: "We would like to tell his Majesty that, Yes, we are all humans and we can make mistakes. This is a grave mistake he has done because as far as we are concerned the holder title of Mayegun of Yorubaland must be a man that command respect and carry himself pretty well, understanding that the image of his Majesty and the entire Yoruba race is what he goes about with.
"We like to tell his Majesty that it is not too late to strip him of that title. We have to understand that this is Yorubaland and this is where culture and tradition are held with a lot of candour.
"And I say without any reservation that the conduct of Wasiu Ayinde Marshal, at the 60th birthday of the Olu of Itori, is the least expected. He doesn't merit the title by that conduct.
"It is not just a slap on broadcasters in Nigeria and across the world, it is indeed a slap on the Yorubas…"