By Snr. Chief 'Lekan Alabi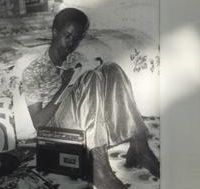 48 years ago, on my page, "IT'S WHAT'S HAPPENING BY 'LEKAN ALABI", in the Sunday, 24th December, 1976 edition of the highly-popular Sunday Sketch (sadly, now defunct) newspaper, an opinion survey conducted by me to round off that year's social scene, led to the conclusion – "1974, THE GROOVIEST YEAR EVER". God continue to bless the soul of the late Mr. Philip Bamidele Adedeji, then the editor of the weekly, who described 1974 so.
The fast-rising Juju musician Sunny Ade, as he was then simply known, was rated by members of the public interviewed by me as the "Best Dressed Musician" and his band, the "Largest Crowd-Puller".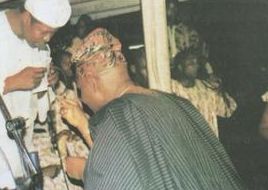 Thursday, September 22, 2022, the King of World Beats, Otunba (Dr) Sunday Isola Adeniyi Adegeye, MFR, clocks be 76 years old, God willing, having been born on the 22nd September, 1946, in his hometown, Ondo, Ondo State.
In compliance with the instructions of an unknown Aladura priest (those were the years of genuine seers), passing by one day in front of baby Sunday's parents home in Ondo town, his parents raised their future world star-baby in Osogbo, in the now-defunct Western Nigeria, but today the capital city of Osun State.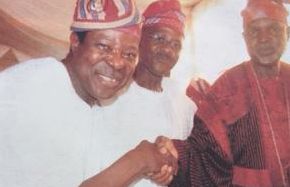 KSA has been my chum from my years as the Social Page Editor of the Sunday Sketch. I chaired his "KSA FESTIVAL 2012", which kicked off at the Nigerian High Commission, London, United Kingdom, where our then High Commissioner, Dr Dalhatu Tafida, told me and TV goddess, Julie Coker, the second female to appear on Africa's first television (WNTV, Ibadan1959) of his respect and love for the talented star.
Yoruba say: "Oro pupo, iro lo nmu wa" (Too much talk invites lies), I request my dear readers to please form their opinions by going through the KSA pictures to illustrate this piece.
Happy 76th birthday, the "King of World Beat".
*Snr. Chief 'Lekan Alabi, the Maye of Ibadanland writes from Ibadan.