ABEOKUTA – The chairman of Inter Party Advisory Council of Nigeria (IPAC) in Ogun state Asiwaju Adedamola Adeshina, has distanced himself from the former chairman of Ogun state Labour Party, Comrade ARABANBI who according to him unilaterally passed a vote of confidence on the just-concluded local government election without consultation with leadership and members of the group.
It would be recalled that ARABANBI who featured on a radio programme recently condemned the local government election, saying the Electoral umpire in the state lacks independent.
Asiwaju Adeshina said, "It was amazing that less than 12hours, Arabambi changed his direction as he addressed a press conference, in the capacity as the chairman of IPAC giving a pass mark to the local government election and the administration of Prince Dapo Abiodun.
At a press conference on Thursday, July 29, 2021, told newsmen at the office of Ogun State Independent Electoral Commission at Okelewo, Abeokuta that ARABANBI should be ignored, "as his days are numbered."
Asiwaju Adeshina said the leadership of IPAC is never in doubt of his person, even at the national level, saying, "ARABANBI is not a factor, but willy-dealer known to all and sundry in political circle in Ogun, even at the IPAC National level.
He added that, "ARABANBI is not a serious person, he's a political jobber looking for attention. He is not the chairman of IPAC and can not speak in the capacity of the chairman at any public function. He is just making fun of himself shamelessly dancing naked in market square and the arm of the law will soon get him for the impersonation."
Speaking on the outcome of the just-concluded council's poll in the state, Adeshina said some of the opposition political parties who are aggrieved may head to court over the conduct of the exercise by OGSIEC
He however said IPAC was working on finding political solution to their complaints, saying it may be difficult to stop any of them from going to court to challenge the outcome of the poll which is allowed in democracy, "but the fact remains that we can't set the state on fire and still continue to enjoy the relative peace being maintained by our amiable governor."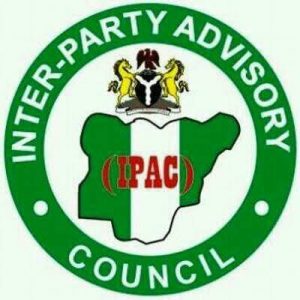 Asiwaju Adeshina added that OGSIEC has tried its best, but there were still shortcomings in the conduct of the elections which should be addressed as no human institution is perfect.
He blamed the voters apathy during the exercise on lack of trust in the administration of local government in the state.
The IPAC boss stressed the need for financial and administrative autonomy to the local governments as approved in the amended 1999 constitution, so as to restore the trust of the people at the grassroots on the local government administration.