By AbuSatar Hamed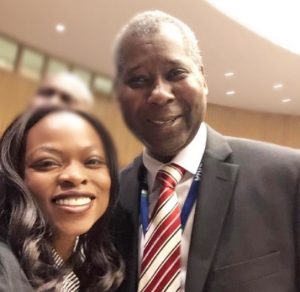 NEW YORK: The President & Cofounder of SVNED, Denise Williams has congratulated H.E. President, Prof. Tijjani Mohammad-Bande, as he was sworn in on Monday September 23,2019 as the 74th United Nations President of the General Assembly of World Leaders, who is also the Ambassador and Permanent Representative of Nigeria to the United Nations, New York.
According to a release signed and made available to StarTrend Int'l magazine & www.star trendinternational.com by Denise Williams, SVNED extends the highest esteem of congratulations to the newly sworn-in President of the 74th Session of the United Nations General Assembly which convenes all the Leaders from around the world.
Denise Williams prayed that God continued to guide and protect him and his family, during and after his tenure.
Recalled Prof. Tijjani Mohammed-Bande has had an outstanding career as a scholar and diplomat. He received a Bachelor of Science in Political Science from Ahamadu Bello University, Nigeria. Masters in Political Science, from Boston University, USA; and his Ph.D in Political Science, from the University of Toronto, Canada.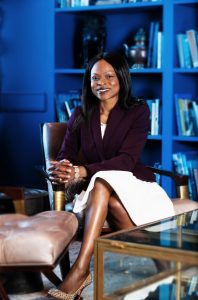 As Nigeria's Permanent Representative to the United Nations, Prof. Mohammed-Bande worked with colleagues from all regions of the world to achieve common objectives. He served as the Vice-President of the General Assembly during the 71st session and remains active in several fora, including serving as Chairman of the United Nations Special Committee on Peace-keeping Operations (c34), Member of the Advisory Board of the United Nations Counter-Terrorism Centre and Chairman of the ECOWAS Group (2018-2019).