Glo, the proudly Nigerian telecoms brand has once again enliven the yearly Ojude Oba Festival.
2019 Ojude-Oba Festival, Nigeria's biggest cultural festival is a stunning display of the rich cultural heritage of Ijebu people.
The event which is ongoing today in Ijebu-Ode, Ogun State, Nigeria under the auspices of Oba Sikiru Adetona, the Awujale of Ijebuland saw the gaily dressed Regberegbe groups, dancing their hearts out with modern Apala music rendition from Musiliu Haruna Ishola and his band.
According to Mr. Bode Opeseitan, a top shot at Globacom Limited, the 2019 Ojude-Oba Festival i's 10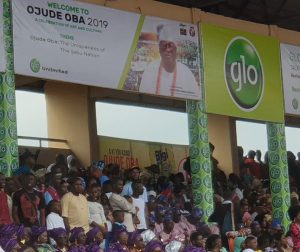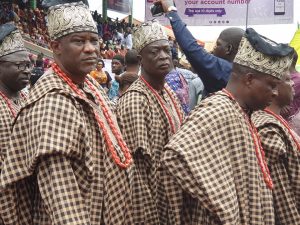 over 10 for Ijebuland and the lead sponsor – G
lo.