Error: Contact form not found.
---
…Trains South West Journalists On Capacity Building: Qualities For Reporting In Digital Age
BY ABUSATAR HAMED
ABEOKUTA – Alhaji Aliko Dangote, the Richest Man in Africa and President/Chief Executive of Dangote Group, has emphasized the indispensable role of Nigeria's media practitioners in shaping the reputation, fostering public goodwill, and creating a conducive environment for both their business operations and the nation's socio-economy.
This assertion was made during a 2-day training programme for 50 journalists from the South-West region of Nigeria, held between Wednesday, July 19 and Thursday, July 20, 2023, at the Continental Suites & Hotels in Abeokuta, Ogun State.
Mr. Azad Nawabdudin, the Plant Director of Dangote Cement, Ibese-Yewa Plant, who read Alhaji Aliko Dangote's address at the event saying, "Dangote Group has been collaborating with and supporting media organizations throughout the country, recognizing the significance of journalists who, despite being outside the media headquarters, play a crucial role in executing their strategy to build a strong brand and position the Dangote Group as the most valuable in Africa."
He reads the address in parts; "On behalf of the Dangote Group, I extend a warm welcome to all of you attending this year's annual capacity development programme for our esteemed media partners. It is an honour to be among you this morning and to have the privilege of making the opening remarks as the team lead for the Dangote Cement Plant in Ibese, Ogun State.
This event is a significant component of Dangote Group's corporate strategy, aimed at empowering journalists who play a critical role as stakeholders in our businesses, especially in this new era of social media.
"We recognize the media's invaluable support in showcasing our substantial contributions to social investments, focusing on Education, Health, Empowerment, and Infrastructure development as part of our responsibility as a corporate citizen.
"Furthermore, we deeply appreciate your unwavering support in promoting our efforts towards environmental restoration through the successful implementation of our alternate fuel project at the Ibese Plant.
"This pioneering initiative, replicated in other cement plants across Nigeria, has significantly reduced our carbon footprint, and we are committed to pursuing more eco-friendly practices.
"The theme for this year's capacity building programme, "Ethics, Skills, and Personal Qualities for Reporting in the Digital Age," is carefully chosen to empower all participants to thrive and continue making a positive impact in this rapidly evolving digital landscape.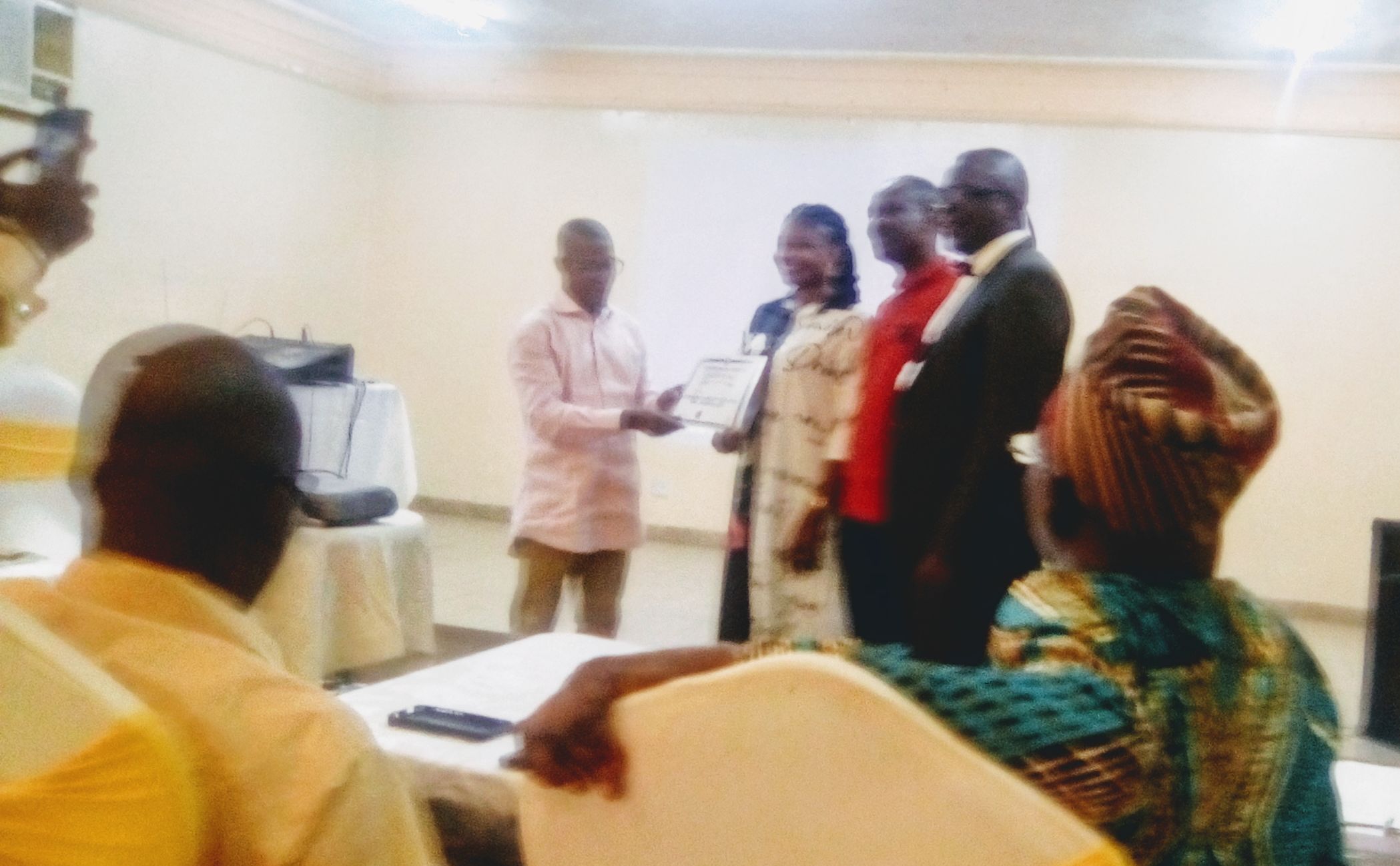 "As we all know, the advent of the internet has transformed every profession, and Journalism is no exception. The rise of 'citizen journalism' and bloggers has blurred the lines, but we firmly believe that true journalists uphold ethics, professionalism, and strive for balanced reportage, regardless of societal pressures or personal opinions.
"In today's fast-paced world, the importance of continuous training and retraining for journalists cannot be overstated. The Nigerian media faces immense pressure to deliver timely news, particularly due to the influence of social media.
"Unfortunately, this pressure has led some practitioners to resort to sensationalism and reporting without proper verification, all in the pursuit of meeting deadlines and gaining attention.
"Our commitment to supporting your growth and development as journalists remains unwavering. We believe that investing in your education, intellect, and skills is essential to navigate the challenges of the digital age while maintaining the highest standards of journalism.
"We are confident that this capacity development programme will equip you with the tools and knowledge needed to excel in your profession, contributing positively to society.
"Together, let us elevate journalism to new heights and preserve its integrity as a crucial pillar of our nation's progress. Thank you for being a part of this empowering event."
The training programme focused on "Ethics, Skills, and Personal Qualities for Reporting in the Digital Age," acknowledging the impact of the internet on journalism and the emergence of "citizen journalism" and bloggers who need to uphold ethics and professionalism in their reporting.
During the event, Mr. Francis Awowole-Browne from the Branding & Communication Department, Dangote Group, delivered a lecture on "Delivering an Effective Online Communication Strategy: A Case Study of Dangote Group."
He emphasized the importance of journalists embracing social media opportunities to stay relevant and financially viable in the modern age.
Dr. Folake Bejide, a Senior Lecturer from the Faculty of Law at Obafemi Awolowo University, Ile-Ife, Osun State, presented a lecture titled "The Do & Don'ts of Media Reportage: A Case Study of Nigerian Media vs International Best Practice," emphasizing the need for journalists to operate within the legal boundaries.
The Chairman of the Nigeria Union of Journalists (NUJ), Ogun State Council, Mr. Wale Olanrewaju, stressed the necessity for journalists to master a variety of skills in the digital era to remain competitive in the market and maintain marketability.
The training also featured a session on "Best Practice in Reporting" by Mr. Ray Echebiri, CEO of the Centre For Financial Journalism.
He commended Dangote Group's commitment to training and retraining journalists and encouraged the participants to develop qualities that would set them apart in their profession.
The second day of the training involved Mr. Demola Ojolowo, Head of Social Performance at Dangote Cement, Ibese Plant, discussing the company's positive presence and social performance strategy aimed at uplifting local communities.
Dr. Ayo Ajasa, the Head, Mass Communication Department at Christopher University, Mowe, Ogun State, wrapped up the training with insights on "Reporting in the Digital Age," emphasizing the importance of accurate and authentic storytelling.
The event concluded with the presentation of certificates to participants, group photographs with the organizers and sponsors, and a call to action for other corporate bodies to follow Dangote Group's example in supporting the growth and development of journalism in Nigeria.