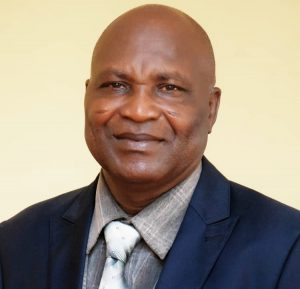 ILARO-YEWA DECEMBER 21, 2019: The Yewa Think Tank (YTT) has surely come a long way. From its inaugural meeting in 1994 and now, 25 years after, the Association has a robust and bountiful account of activities to give.
Certainly, Silver Jubilee in the life of an organization is a milestone worthy to celebrate. This is moreso in the annals of association formation in Yewaland and their capacity to survive, the Yewa Think Tank is the only pan-Yewa, non-political group that has existed for twenty-five years. Not only has YTT survived, but it has also been waxing stronger and getting better, like an old wine.
It is against this modest but remarkable background that that the YTT has deemed it fit to celebrate the occasion and give glory to God Almighty who has guided and guarded the Association.
THE FOUNDATION
Yewa Think Tank (YTT) came into existence precisely in February, 1994. The organization took over from the Egbado Consultative Council which existed between 1982 and Janaury, 1994. The Egbado Consultative Council was presided over by Chief J. A. Ola Odebiyi and Alhaji Bolarinwa Abioro, both of blessed memory. YTT worked relentlessly, assiduously. And with great zeal to ensure that notable and patriotic Yewa elites were brought together to champion the course of development in the then Egbadoland now Yewaland.
From that steady background and up to its 25th Anniversary, YTT has many monumental attainments to its credit; just as it is immensely blessed with many distinguished sons and daughters who have committed themselves to the socio-economic and political emancipation and growth of Yewaland.
The inaugural meeting was held at the residence of Late Chief (Major) Abiodun Armstrong Ibikunle on the 2nd of February, 1994. Fourteen people attended this meeting.
They include; Chief (Mrs.) Ebun Akinola-Oyagbola, Professor Afolabi Olabimtan, Dr. S.A.J. Ibikunle, Deacon George Adekunte, Chief Alamu Alagbe, Alhaji Bisiriyu Popoola, Mr. Michael Adeleke, Chief Paul Olaosebikan, Chief Leke Fasina, Prince A. O. Oyekanmi, Chief (Major) Armstrong Ibikunle, apologies were received from Chief J.A.O. Odebiyi, Dr. Tunji Otegbeye, Mr. I. A. Babayemi and Chief Bolarinwa Abioro.
It should be mentioned that the untiring efforts, organisation, vision of the founding fathers must be etched in Gold.
Late Chief Ibikunle Armstrong hosted the monthly meetings for almost two years at a cost to himself. He contributed immensely to nurture and stabilize YTT. It should be mentioned that the untiring efforts, oganisation; vision of the founding fathers must be etched in Gold.
The impetus and inspiration derived from the foundation President, an eminent Professor of international repute, Prof. Biyi Afonja must be recognized. Prof. Afonja, a renowned statistician laid a very solid platform. He gave and still givesnimmeasurable support and contributions to YTT till date.
The contributions of the co-founders, a resilient and indefatigable foundation Secretary, a High Chief of great stature and a deep Thinker, Otunba, Dr. S. A. J. Ibikunle saw YTT through the turbulent period of the early years. His contributions in terms of ideas, cash, kind and tenacity are too numerous to recall.
Our first Assistant Secretary, Prof. Isaac Akinbode brought youthful skill, energy, zeal, dynamism and intellect into organizing YTT publications before his demise.
The immense contributions of our then Senator of blessed memory, Late Prof. Afolabi Olabimtan should be strategically placed on record as he availed the organization every bit of his mature judgement on most of its deliberations.
NOTABLE STRIDES
1. LEADERSHIP ROLE
YTT has continually made impactful and meaningful leadership achievements in the lives of Yewa indigenes. It has successfully changed opinion about Yewaland positively.
YTT is strategically positioned in such a way that successive governments, as well as non-governmental political and socio-cultural organizations sought for and still seek its views and opinions on all issues that relates to the progress, people and development in Yewaland. YTT continues to play leading and pivotal roles on all issues that concern the progress and socio-economic development of Yewaland.
2. CHANGE OF NAME
YTT commissioned the historicval work put together by an erudite scholar and member of YTT, Prof. Anthony I. Asiwaju who prepared a document on the change of name from "Egbado" to "Yewa". The document was exhaustively discussed by the Think Tank, various Associations. Community Development Organisations and finally by the Conference of Yewa Obas which all gave their blessings to the change.
Eventually, on July 1, 1995, Egbado became Yewa and the publication:The Birth of Yewaland" written by professor Asiwaju was formally launched. The change has been gazetted by the Ogun State Government.
Efforts are on to address the lingering vestiges of the name 'Egbado' still in the first schedule of the 1999 Nigerian Constitution where the names of two Local Governments in Yewaland are still listed as Egbado North and Yewa North Local Government Areas. Strategic, Legislative and Legal efforts are being explored in this regard.
3. YEWA DAY CELEBRATION
The idea of Yewa Day Celebration was mooted by YTT. It was conceived to fully register our spirit of self-determination, identity and unity of purpose. The first of its kind was put in place by YTT in 1996. The arrangement was suggested that the auspicious celebration be effected in November of every year.
The celebration was held in quick successive years of 1996, 1997, 1998 and 1999 with the active support of our Paramount Ruler, the Council of Obas, Local Governments and other pan-Yewa organizations. Efforts are now being made to reactivate the Yewa Day Celebration.
4. ESTABLISHMENT OF YEWA EDUCATION TRUST FUND
In order to enhance the educational development of Yewaland, Yewa Education Trust Fund was established in 2010 for the purpose of financingnthe education of brilliant but indigent sons and daughters of Yewaland and for providing necessary equipment and facilities in some of the schools in Yewaland to compliment State Government's efforts.
Over one hundred students of tertiary institutions of Yewa origin have benefited from the funds, while some programmes were held for the promotion of Education in primary and secondary schools, Science equipment were presented to six secondary schools in Yewaland and a
well coordinated campaign against examination malpractices in our Secondary Schools was carried out.
Olabisi Onabanjo University, College of Agricultural Sciences, Ayetoro also benefited from the fund with a donation of the sum of five hundred thousand naira (N500,000.00) for library development. Furthermore, publication of a book titled "Blue Print on Education in Yewaland" was sponsored by YTT and was written by Deacon George Adekunte and Prince A. O. Oyekanmi.
5. CONNECTION OF OLABISI ONABANJO UNIVERSITY, COLLEGE OF AGRICULTURAL SCIENCES, AYETORO PERMANENT SITE TO NATIONAL GRID.
In order to connect the college to National Grid, Yewa Think Tank was able to secure a 500kva transformer for the permanent site of the College; and we are still working assiduously on the completion of the high tension lines and the connection to the national grid. We have already been raising funds and making necessary contact for this purpose.
6. YEWA TRADITIONAL COUNCIL
It is pertinent to state that, although, the issue of a paramount ruler for Yewa-land was completed before the establishment of Egbado Think Tank, the Organisation had the opportunity of playing very crucial role in the presentation of instrument of office to the first Paramount Ruler of Yewaland, His Royal Majesty (Dr.) Samuel Adekanbi-Tella, Agbenuaran III in 1994. Our interaction with the Yewa Traditional Council since then has been very cordial. The incumbent Paramount Ruler, His Royal Majesty, Oba (Dr.) Kehinde Olugbenle, (MFR) has taken the Yewa Think Tank as a worthy partner in progress.
7. BUILDING OF YEWA THINK TANK SECRETARIAT (YEWA UNITY HOUSE)
In order to have a permanent secretariat of its own and for the use of other reputable Yewa social cultural organizations, Yewa Think Tank had been able to secure a plot of land at Ilaro. The building being constructed on the land has been tagged "Yewa Unity House". It is gratifying to state that, it is on the premises of the "Unity House" that we are celebrating then 25th Anniversary of Yewa Think Tank.
We shall continue to remember and appreciate the efforts of Late Pa S. A. Oniyide who worked as Committee Chairman tirelessly to ensure that the Unity House reached the present level of construction before his demise. May the good Lord reward him and his family abundantly. Efforts of other members of the Building Committee include; Engr. Femi Tetede, who has donated a borehole to the site, Chief Wale Egunleti, High Chief Samson Odebo, Engr. Wole Makinde, Chief Emmanuel Edun and Chief Leke Ibikunle who took over as Chairman of the committee of Chief S. A Oniyide, is well appreciated.
Our gratitude also goes to our Paramount Ruler, Oba (Dr) Pastor Kehinde Olugbenle, Hon. Kayode Oladele, Her Excellency, Alhaja Salmot Badru, Hon. Gboyega Nosiru Isiaka, Mr. Kunle Adebiyi of MTN, Mr. Biyi Otegbeye and others who have donated various building materials and cash towards the construction of the building. We still need more contributions from all well meaning Yewa indigenes for the completion of this project.
8. INTERACTION WITH STATE GOVERNMENT AND GOVERNMENT AGENCIES
From time to time, Yewa Think Tank visited and presented position papers to former Governors and the present Governor of Ogun State, Prince (Dr.) Dapo Abiodun, MFR on how the state could be moved forward in the areas of Education, Agriculture, Forestry, Community Development, Infrastructural development, political development and industrial development of Yewaland, among others. We have taken up issues of Yewa Development with governments at Federal and State levelas well as non-governmental organizations whenever the need arises.
Furthermore, issues of appointment of qualified and capable Yewabindigenes into government positions are also being pursued with vigour to ensure that Yewaland and its people have their fair share in the scheme of things at State and Federal levels.
9. INTERACTION WITH HEADS OF TERTIARY INSTITUTIONS IN OGUN STATE
In order to ensure that indigenes of Yewaland working in both the State and Federal Tertiary institutions are well treated and promoted as at when due, Heads of such institutions were visited from time to time. We also discussed with them during such visits, the need to give our sons and daughters who are qualified and willing to further their education admission as required.
10. OUR CHALLENGE;
The greatest challenge which Yewa Think Tank still contend with is how to get a Yewa man or woman to become the Governor of the State and hold the reins of power. We are greatly worried that 40 years after the creation of the State political aspirants from Yewaland have not found or adopted the right formulated that will earn them the exalted positions. It is our prayer that God's time for this attainment would come soon.